Porcelain Tiles are a great choice for your home decor. Porcelain is a sturdy material that is created through the chemical and physical process of baking-in a high temperature. It is a high quality ceramic that is most commonly used for floor tile and wall finishes. Porcelain Tiles have a beautiful matte finish that gives a luxurious look. They are a great way to add some style to your home, even if you're not much of a decorator.
Porcelain tiles are easy to clean and maintain. Porcelain Tiles are durable and will last for many years if you keep them clean and free of debris. They are not easily damaged and can stand up to all kind of daily wear and tear and still look perfect.
And while you're at it, why not check out some amazing porcelain tiles from Emperors Vitrified Porcelain, renowned glazed porcelain tile supplier in India? Porcelain is a high-quality, resilient, and easy to clean material that will work well in heavy duty areas like the kitchen & bathrooms, and make regular cleaning easy. Vitrified porcelain tiles and smooth glazed-surface tiles are the simplest to clean, although unglazed and textured porcelain tiles can be kept clean with appropriate care.
Here are a few simple tips to clean and care for your Porcelain Tiles:
A Simple Sweeping And Vacuuming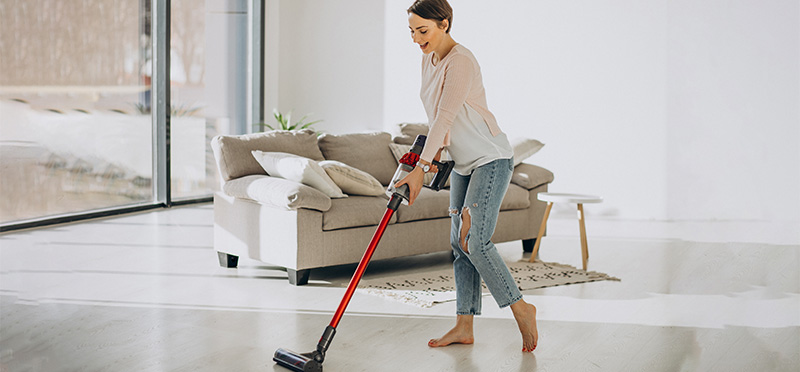 Sweep or vacuum dust and dirt away as needed. Make sure to use a dust free broom or vacuum, or you could end up with a streaky, dirty look. When it comes to cleaning porcelain tiles, you want to use warm water to avoid scratching the surface. Cold water can cause cracks in the tiles while hot water could ruin the porcelain. A gentle brush, or a wet rag, can help to keep tiles in good shape, and can be used to clean tough stains, too. And if there is a spill, try a white vinegar or lemon-based cleaning solution to avoid causing a chemical reaction.
Never Use Harsh Chemicals
For routine cleaning, avoid using chemical cleaners including ammonia, bleach, or acids. They can cause discolouration, stains, and chemical reactions that can damage the surface of the tile and its finish, and even cause it to crack. If you do need to clean your tiles, look for neutral detergents with a low pH. And if you're cleaning them by hand, be sure to use a soft brush, soap, or a damp cloth.
Emperors Vitrified Porcelain, is a well-known glazed porcelain tile supplier in India, and can supply you with high-quality porcelain tiles for your home interiors and outdoors. Check our catalog of porcelain tiles to find one that suits your requirements.
Wash Away Detergents And Chemicals Thoroughly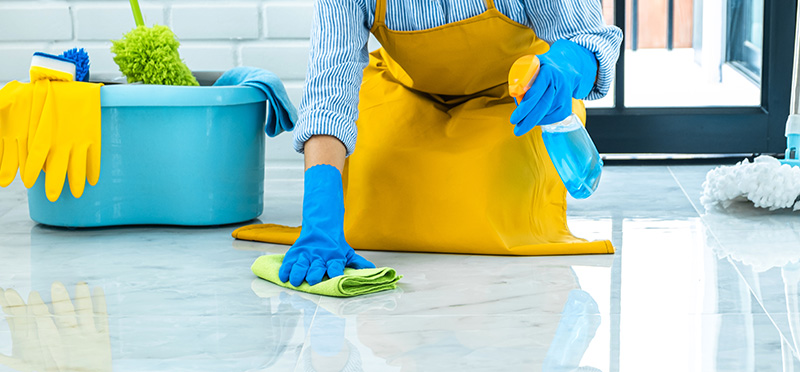 To prevent discolouration, stains, and chemical reactions with the tile surface, only use non-abrasive and non-abrasive chemicals. Make sure to only clean the damaged area and avoid touching grout lines. You can clean the tiles with soap and warm water, but be careful that any soap you use does not contain a lot of oils. The residue left behind can be damaging, and could cause the tiles to become discoloured. Once cleaned, ensure to wash the surface thoroughly as to remove any chemical or residue. They can cause damage if you let them dry on the surface.
Some stains like grease can be hard to remove and can leave a mark. Use a damp rag to clean any stains and avoid scrubbing to avoid scratching the surface. You can try treating hard stains with a solution of salt and vinegar. You might also be able to scrub away some stains with an old toothbrush. If that doesn't work, only then use a porcelain tile specific stain remover product.
Renowned glazed porcelain tile supplier in India, Emperors Vitrified Porcelain, employs an expert tiling team who can help you select the right porcelain tiles for your dream home.
Using Gentle Chemicals For Stubborn Stains
Porcelain tiles are generally non-porous and don't stain easily. But in a rare case that they stain, you can go for a gentle chemical cleaner specifically designed for porcelain tiles. If the stain is a dark one or a sticky one, you could try using an enzymatic cleaner to break down the stain before removing it, and then follow it up with a stain remover. Be warned that these chemicals may cause the grout to change color. If you are going with a strong cleaner, remember to wear appropriate gloves, a mask, and eye protection, and ventilate the area by opening windows and doors leading outdoors. Clean only the damaged area.
Porcelain tiles are the easiest to clean, but they should be cleaned or maintained regularly to protect their finish, as porcelain tiles show their age and lose their brightness over time.
And if you're having trouble removing a stubborn stain, use a gentle chemical cleaner and follow it up with an enzymatic cleaner to break down the stain. Cleaning porcelain tiles doesn't have to be a big deal – it's just a matter of using the right type of product and using appropriate technique.
We are Emperors Vitrified Porcelain, the top glazed porcelain tile supplier in India. We can guide you in choosing the right tiles and the perfect finish for your home. Call us or message us to find the right porcelain tiles for your needs within your budget.