Read on to find out the best shower tiling options that are easy to clean and simple to maintain!
Showers are one area of your home that collects a lot of dirt and grime. We'd all like to build a shower that's easy to clean. That is why, we typically install tiles on the walls and floors of showers because they are quite simple to clean and also inexpensive. Tiles also come in so many various materials, styles, and finishes that you can easily find the best one for your shower.
At Emperors Vitrified Porcelain, renowned porcelain tile bathroom supplier in India, we have a wide range of bathroom tiles, for both walls and floors. And one thing our clients always ask is, "Are they easy to clean?". Actually, porcelain tiles are pretty easy to clean and maintain but there are other tile varieties that are eye-catchy and clients want to go for them. So we thought of creating this handy guide to help clients decide on the best tiling option for their shower based on their ease of cleaning.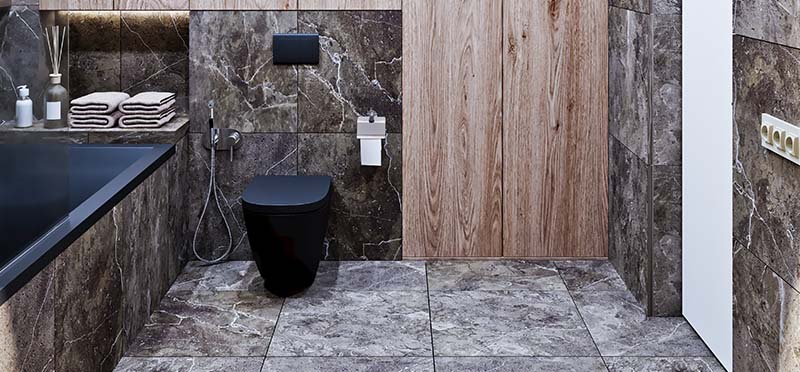 Porcelain is a very popular and commonly used tile in bathrooms. It is very easy to clean and also durable. Porcelain is naturally stain resistant. The color variations of porcelain tile are very extensive so it makes your bathroom look very unique. It comes in many styles, patterns and shapes and can be installed in any shower.
It absorbs less water and has a greater surface area than any other porous tile material, thus is less likely to get stained. We generally suggest polished or glazed porcelain tiles to our customers as they can be cleaned with basic household cleaning supplies and a damp cloth.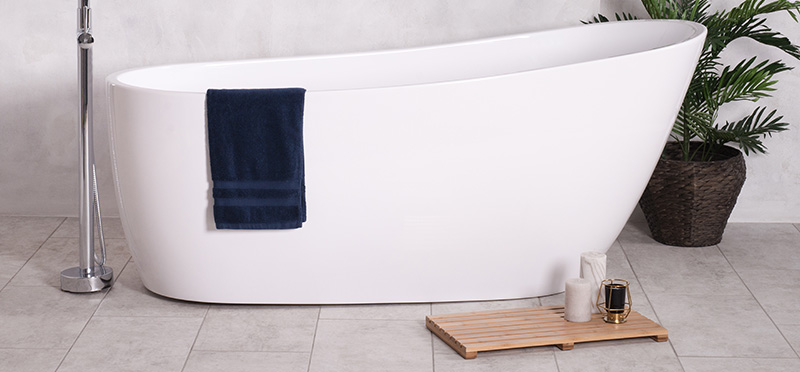 These are similar to porcelain tiles but are significantly less expensive. The sole disadvantage is that they are more difficult to clean than porcelain tiles due to their less porous structure. You can use a simple solution of lemon and vinegar to create a mild cleaning solution for ceramic tiles. Ensure to wipe the tile and wipe off any remaining solution. Remember not to use abrasive cleaners as they could damage the surface.
Browse through the vast catalog of tiles at Emperors Vitrified Porcelain, well-known porcelain bathroom tile supplier in India, and find a wide range of wall and floor tiles for your bathroom.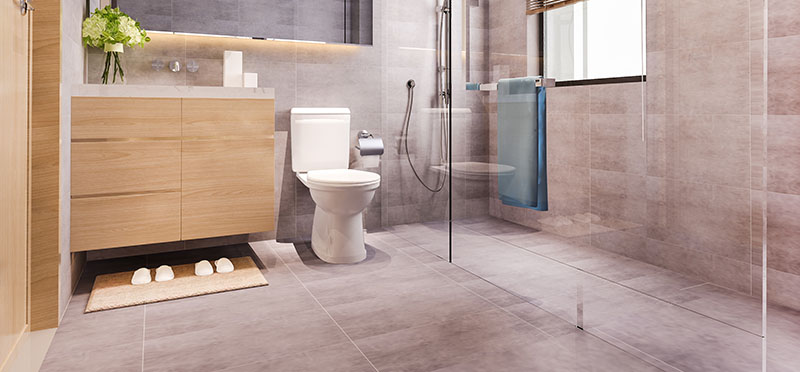 Vinyl tiles are another type of tile that are used in bathrooms because of their low cost. They are anti-slippery and are water and stain resistant. Vinyl tiles are generally very durable. We recommend vinyl tiles for shower walls as they are easily cleaned and can be removed without causing permanent damage to the tile.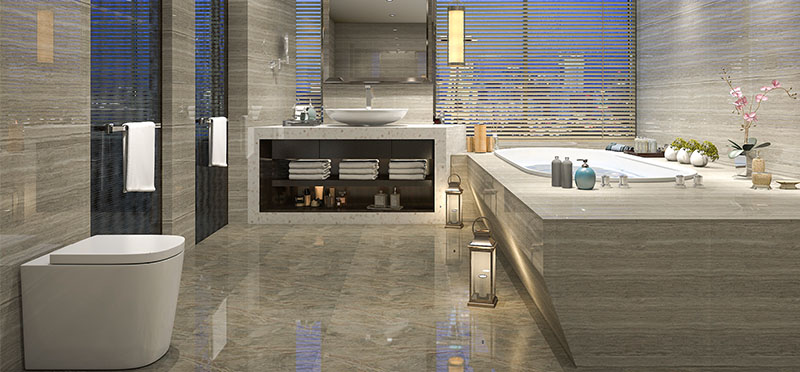 This tile is popular in bathrooms as it's one of the best ways to keep floors clean with minimal effort. Glass tile can be easily cleaned using a damp cloth with mild detergents. Glass tiles also make your bathrooms more modern and stylish. It is a durable and an innovative material for the home as they create a timeless look in your home.
Cleaning Accessories For Your Bathroom
It is important to have the right cleaning supplies and accessories to have a spic and span bathroom. While there are many products available in the market, these are a few basic ones that can work well for most of them.
All-purpose cleaning solutions, mild floor polishers, floor polishing pads & scrubbers, and scouring powders; these are some of the best products for tile cleaning. Tile scourers are important as they can help you clean up any stubborn stains or grime. Grout cleaners are also a must have if you want to look like a pro at cleaning your shower wall.
Every tile is unique and requires a little different cleaning routine. In conclusion, tiles are a great material for the bathroom given its durability and ease of cleaning. An important thing to remember is, do not try to repair cracked or chipped tiles on your own; always get a professional to do a clean job. But tiles are sure to stay good for long with proper care and maintenance.
Emperors Vitrified Porcelain, the best porcelain tile bathroom supplier in India, supplies a wide range of wall and floor tiles for your designing needs. Call us to fix a consultation with our experts to discuss your tiling needs.