Ceramic and porcelain tiles are the most commonly used tiles in the construction industry. They are both fairly durable and resistant to common stains and scratches. These days, vitrified porcelain tiles are widely preferred. Available in a wide variety of shapes, sizes, colors, and materials, they're also very easy to clean and maintain. However, harsh chemicals and heavy force can damage the tiles considerably. It is important to care for and maintain tiles properly to ensure that they last for years. Whether floor, wall, countertop, backsplash, or any other surface, tiles require very simple care and maintenance.
Clean Your Tiles Regularly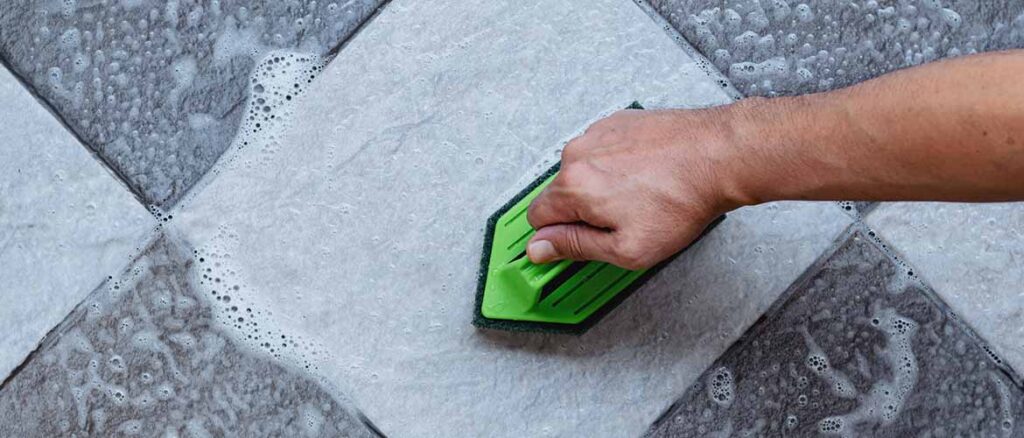 Use a mild soap and warm water to clean your tiles on a regular basis. Because porcelain and ceramic tiles are stain resistant, they can be cleaned on a regular basis and their sheen restored.
To remove soap scum, hard water deposits, and mildew, use a gentle multipurpose spray cleaner.
Cleaning products containing harsh chemicals should be avoided because they can damage the grout and glazed surfaces of the tile.
To avoid grout damage or discoloration, use products that are compatible with your grout. After cleaning, always thoroughly dry your porcelain.
Unglazed tile should be cleaned on a regular basis with concentrated tile cleaners with a neutral pH. To remove grease, oils, and regular spills, these cleaners work best on unglazed products.
Keeping Your Tiles Protected From Stains & Scratches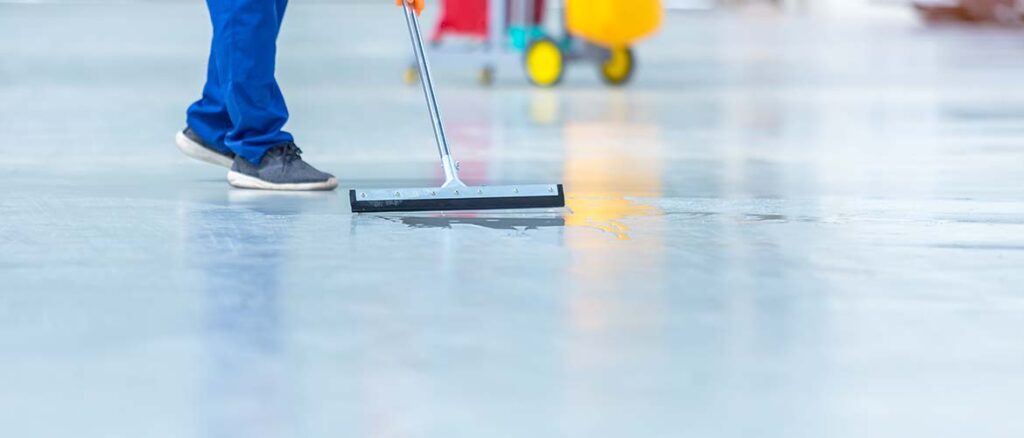 The strength and resistance to scratches and stains are the most desired characteristics of porcelain and ceramic tiles. Prolonged exposure to harsh chemicals or dyes, on the other hand, can cause stains and discoloration of the tiles.
If permanent inks or dyes are spilled on the tile surface, wipe it down immediately with a damp cloth. When cleaning tiles, make sure to use a product made for the job.
Avoid using any sharp tools, such as knives or screwdrivers, on the tile surface. To avoid scratches from sharp or serrated blades, slice vegetables on a cutting board.
Cleaning wax, oil-based cleansers, ammonia, sealants, and anything with acid or bleach should not be used during routine cleaning.
Always dust or vacuum the tile surface before wiping or mopping to prevent abrasions.
Tiles Sealing – Care & Maintenance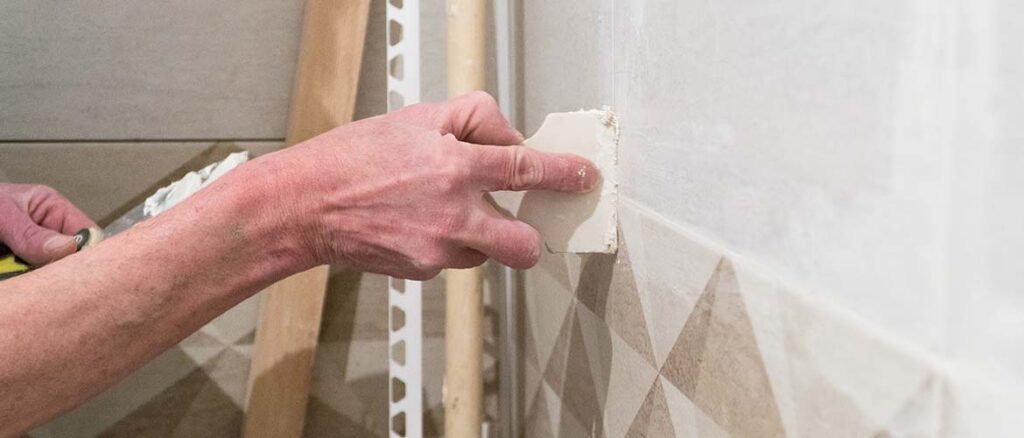 Sealing your tiles will preserve them from scuffs and discolorations while also giving them a gleaming appearance. You can use a topical sealant or a penetrating sealant depending on the type of tile and where it is installed.
A penetrating sealant would absorb into the tile and have no effect on its appearance. They are far more long-lasting than topical sealants.
Topical sealants adhere to the tile and leave a thin, glossy film. They are, however, not as durable as penetrating sealants and will eventually peel and flake off.
Another option is a solvent-based sealant, which combines a solvent and a tackifier. They are easy to apply and can be used on both porcelain and ceramic tiles. They offer superior tile protection and finish.
Natural stone tiles can also be protected with water-based sealants. Water-based sealants can penetrate the tile surface and provide better stain and scratch resistance due to their porous nature.
Emperors Vitrified Porcelain, your trusted Italian 20mm outdoor porcelain producer manufacturer, has a great range of porcelain, ceramic, vitrified, and natural stone tiles. Browse our most recent indoor and outdoor tile collections and start shopping today from the latest collection of vitrified porcelain outdoor tiles.
Tile Grout – General Maintenance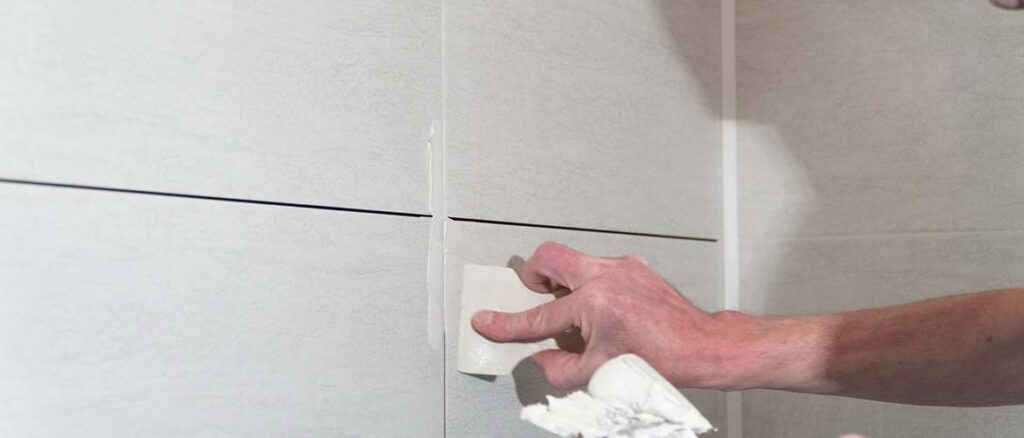 Grout should be cleaned on a regular basis to remove surface buildup. Regular grout cleaning can be accomplished with a daily concentrated household or professional cleaner, depending on the application.
A professional grade tile and grout cleaner capable of removing filth, grime, grease, bacterial staining, fungus, and natural or synthetic waxes from grout joints is required for heavy-duty grout cleaning.
Select a product with a low VOC and no pollutants. This type of product can be purchased at most home improvement stores or from a local expert floor covering dealer.
You can hire a grout cleaning company if you believe the cleaning requires professional assistance.
Tiles can be grouted with either cement or epoxy. After installation, cement grouts should be sealed.
A silicone-free penetrating/impregnating sealer is ideal for improving the resistance of grout to spills, stains, and moisture absorption. It can also aid in the retention of the original color of grout while requiring less maintenance.
Grout sealants must be reapplied on a regular basis (glazed tile does not need to be sealed). However, the frequency will be determined by traffic patterns and maintenance schedules. Some sealers can be used for a long time (see product details, and warranties).
Epoxy grout, unlike cementitious grout, does not require sealing because it is chemically cured. They are naturally water, spill, and stain resistant.
It is important to procure your tiles from the best manufacturers so that they last long. Get yours from Emperors Vitrified Porcelain, No.1 Italian 20mm outdoor porcelain producer manufacturer, today!
Renew Your Tile Grout Regularly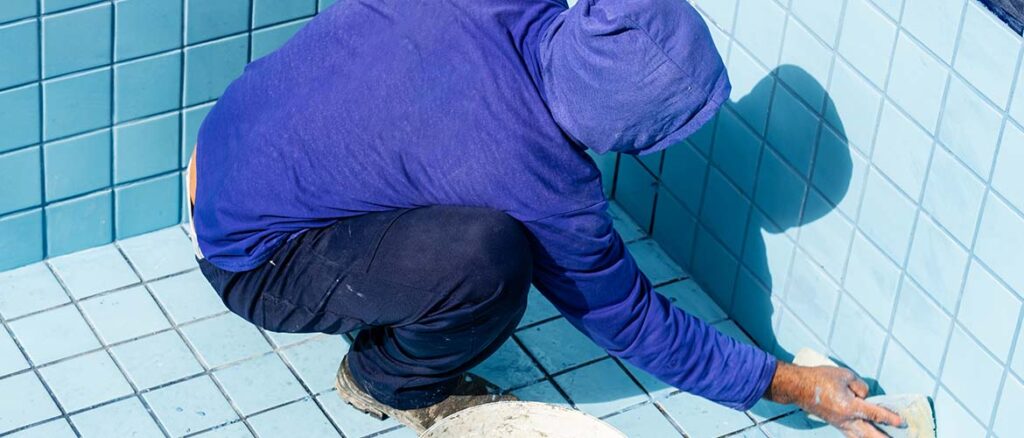 Over time, the grout between your tiles will chip off or lose its adhesion to the tiles.
They also turn an unpleasant color. It's easy to take out and replace with new grout.
It is not always necessary to completely remove the old grout. Scrape away the top layer of grout and replace it with new grout.
If the old grout is very thick, use a grout cutter to remove it. A grout scraper can also be used to easily remove the old grout. All of these tools are easy to use and are available at your local hardware store.
To summarize, tiles are extremely durable and can last for decades if properly maintained. They are spill, stain, and moisture resistant, as well as easy to clean and maintain.
Sealants are an excellent way to protect and enhance the appearance of your tile surface. They are simple to apply and can keep your tiles clean and free of stains and scratches. Avoid using harsh chemicals and abrasives to keep your tiles looking new and fresh.
Whether you are building your dream home, or rehauling your old one, tiles are an integral part of the construction. As the most reputed Italian 20mm outdoor porcelain producer manufacturer, Emperors Vitrified Porcelain houses a large collection of vitrified porcelain tiles. Please browse through our latest collection of vitrified porcelain outdoor tiles for a classy look to your home décor. If you have any questions, fell free to ring us and talk to our tile experts!