Are you building your dream home? Or, are you renovating your space? Glazed Porcelain Tiles are your best bet; they will bring out your personality and enrich your space.
What exactly are glazed porcelain tiles? How good of an option are they for your home or office? Are they suitable for a bathroom? Can I use them in a kitchen? What are the best designs and colors? Let us answer these questions and more, as we are Emperors Vitrified Porcelain, most trusted porcelain bathroom tile supplier in India.
What Are Glazed Porcelain Tiles? What Are They Made Of?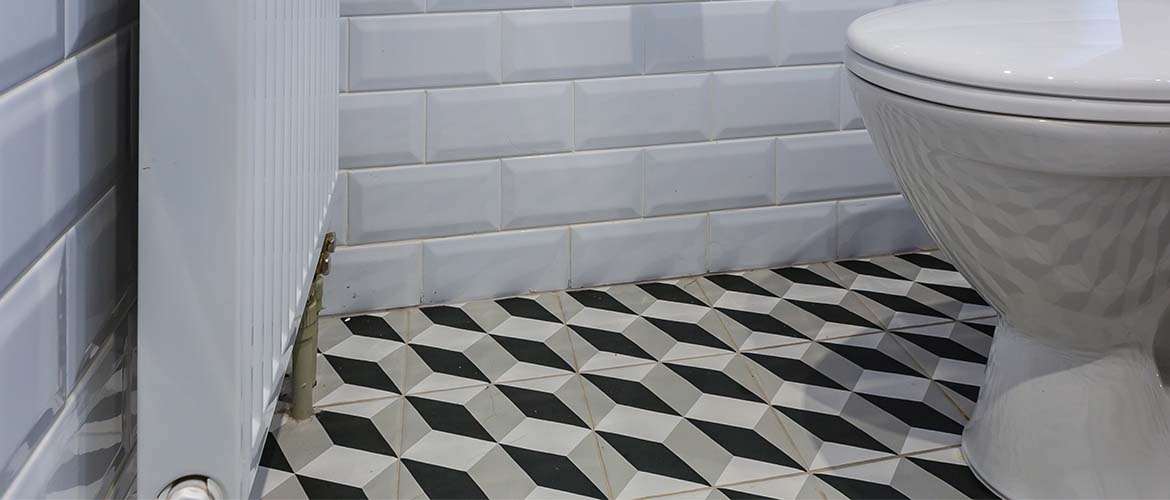 Glazed Porcelain Tiles are basic clay tiles, that are fired in a kiln at high temperatures to achieve the glossy glaze. They are made up of natural materials such as clay and minerals, that are mixed with other powders to create the desired texture, color and thickness. The main difference between glazed porcelain and other porcelain tiles, is the glaze. Glazed porcelains are vitrified tiles, that are glazed on the surface only. The glaze makes them more attractive and durable.
The main advantage of the glazing process is that it allows for beautiful and intrinsic designs and patterns on the tiles. Glazing allows the tiles to be customized as per your choice and requires much less raw material, making them more affordable. This gives designers the freedom to create unique and beautiful designs on the tiles. This method also prevents the color and design from being worn off with time. You will find one of the biggest collection of glazed porcelain tiles at Emperors Vitrified Porcelain, your one-stop porcelain bathroom tile supplier in India.
Difference Between Glazed And Unglazed Tiles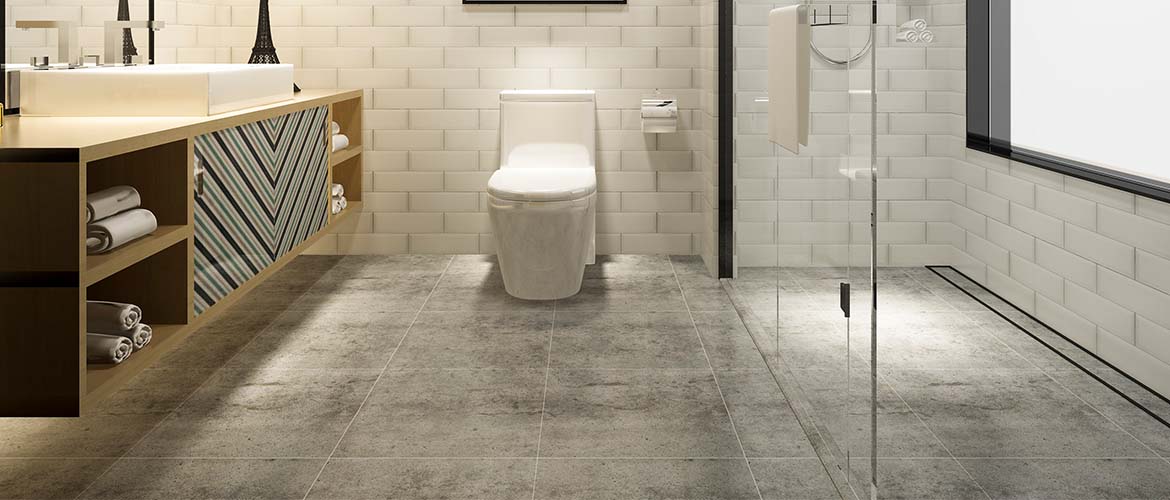 Unglazed tiles are generally more durable than glazed tiles. The glazing process reduces the strength in glazed tiles but they are still a viable choice for your home interiors. They offer a sleek and stylish look to your space.
Unglazed tiles are anti-skid and anti-slippery, making them ideal for wet areas like bathrooms, swimming pools and pool decks.
Glazed tiles are prone to chipping and cracking pretty easily making them less favourable for high-traffic areas like office spaces and public places. As an experienced porcelain tile supplier in India, we advise our clients to go with unglazed tiles for these spaces instead.
Stains and spills don't bother glazed porcelain tiles. The glazing process does make them stain resistant so they are the best option for kitchens; whether kitchen countertops or kitchen backsplash. These tiles are also good at resisting water absorption so you can cook and clean around your kitchen with no worries.
When it comes to cleaning and maintenance, glazed porcelain tiles score there. A simple sweep and mop is enough to keep them looking new for years. They don't need any special cleaning products. Normal household cleaning supplies will suffice, as long as they don't have bleach, acids or other harsh chemicals.
Common Applications Of Glazed Porcelain Tiles - Indoors Or Outdoors?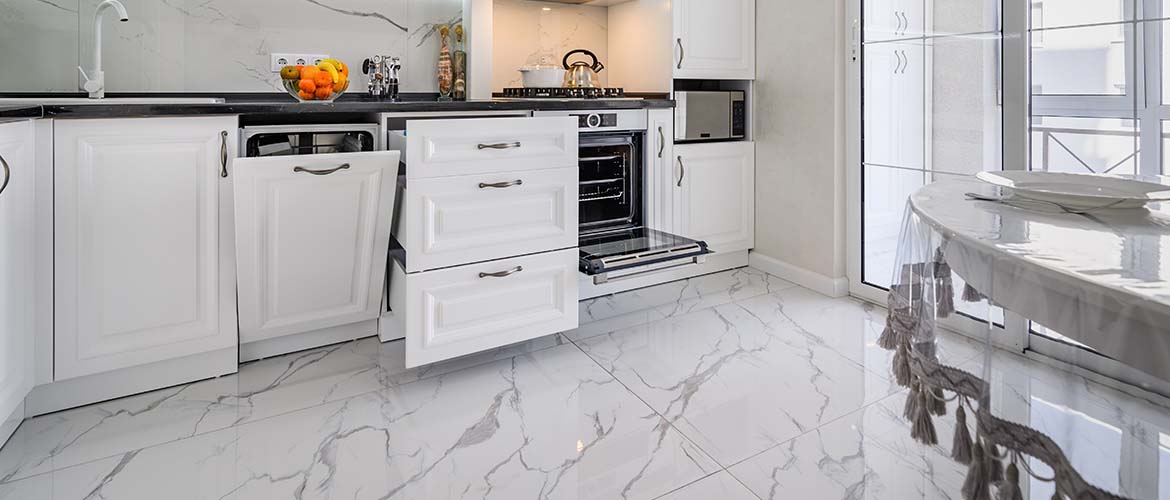 Glazed tiles are a better option for indoors. The primary feature of glazed porcelain tiles is their color theme, designs and patterns. They can transform your interiors into unique and beautiful spaces. When you visit Emperors Vitrified Porcelain, your trusted porcelain bathroom tile supplier in India, you will find so many options with the colors and patterns that you can create your own theme and style. They can be used in your kitchen and bathroom, to give your space a splash of color and style. They can also be used on the floors, in your home office or in the living room to add elegance and class to your space.
Using Glazed Porcelain Tiles For Outdoors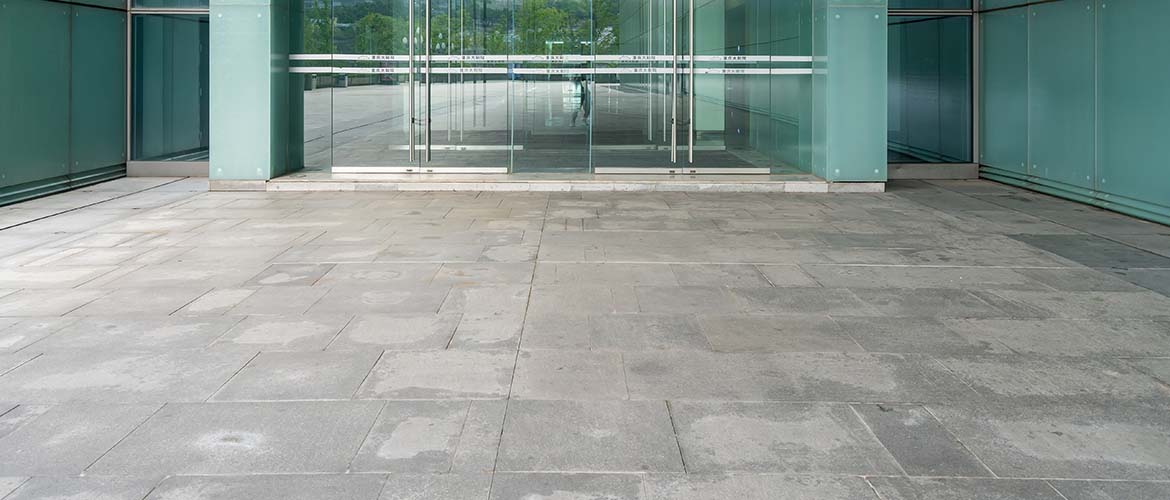 Patios, balconies and terraces; glazed porcelain tiles have been used in all these settings for generations. Of course, we want our home interiors to reflect outdoors too. Using glazed porcelain tiles for your outdoors is not such a bad idea as they are resistant to heat and moisture so they stand well against the natural elements. They don't fade very easily even after years of exposure to sunlight.
The only downside may be their affinity to scratches and chipping with heavy foot traffic. Moving furniture and heavy objects can cause ugly scratches on the tile surface which could be permanent.
Glazed Porcelain Tiles are real beauties! They offer you a great choice of patterns, colors and designs to choose from. The variety of patterns and colors will allow you to transform your space into a unique and beautiful retreat. These tiles are easy to maintain and clean, making them the best choice for the interiors of your home. The choice is all yours!
Emperors Vitrified Porcelain, the most trusted and reliable glazed porcelain bathroom tile supplier in India, houses one of the best collection of vitrified porcelain tiles for all your design needs and budget. Call us today and talk to our sales team, who would be delighted to help you find the best glazed porcelain tiles for your home interiors!