Are you looking for the best flooring options for your new home? Finding the right flooring materials for your home is challenging and confusing; there are dozens of choices – granite, marble, hardwood and tiles. Which is the better option? Which is the right choice for your home? Worry not! Emperors Vitrified Porcelain, the no.1 supplier of vitrified outdoor porcelain tiles in India, is here to help you with your flooring choice. In this article, we explain what are vitrified tiles and give you 7 reasons why they are an excellent flooring choice for residences and commercial spaces.
What are vitrified porcelain tiles?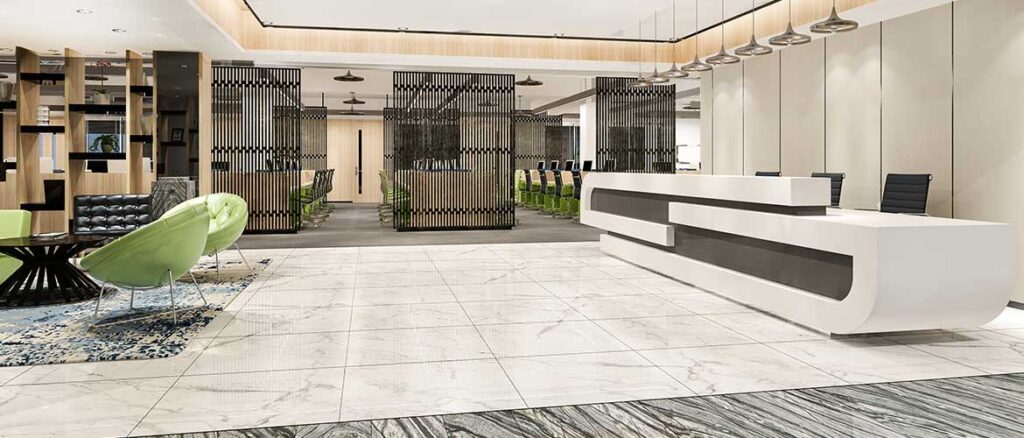 You can think of vitrified tiles as ceramic tiles 2.0. Besides the materials used in the manufacture of ceramics, vitrified porcelain tiles also include other materials like silica and clay. During manufacture, they undergo a special process known as vitrification. During the process, silica and clay melt to form a glossy-layer. The process of vitrification helps these tiles retain their shine and gloss even years after use. Vitrified tiles are available in endless styles, colours, patterns, and textures.
Vitrified porcelain tiles have emerged as the popular choice compared to marble, granite and ceramics. If you are still confused whether vitrified tiles are the right choice for your home, continue reading.
In this guide, we list out the top 7 advantages of using vitrified tiles.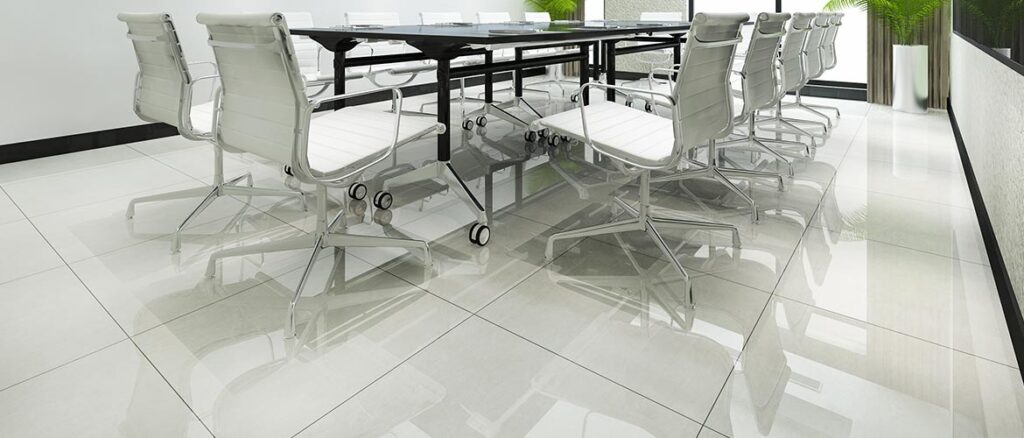 Vitrified tiles are manufactured using a process known as vitrification. They are made by firing a mixture of clay and silica at very high temperatures. This creates a glossy surface on the top of each tile, making the texture non-porous. As a result, vitrified tiles do not absorb water, stains and other spills making it a super low maintenance flooring choice. The best part: you do not have to apply any extra sealants to protect the surface, making it a great ready-to-use flooring material.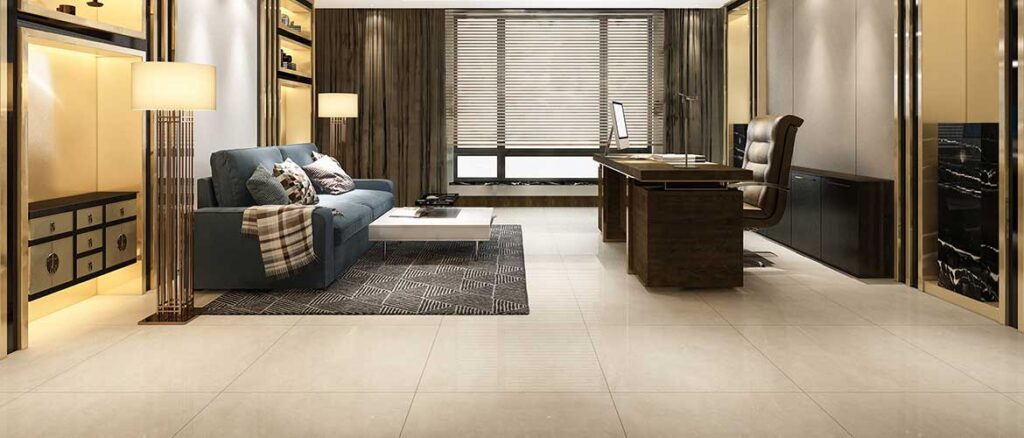 This is one of the primary reasons why most homeowners love vitrified flooring. Vitrified floors are easy to maintain, especially in homes with pets and young kids. The non-porous nature of these tiles makes them highly resistant to stains and spills. Even if an accidental spill occurs, you can easily wipe it with a wet cloth, leaving the surface shiny as new.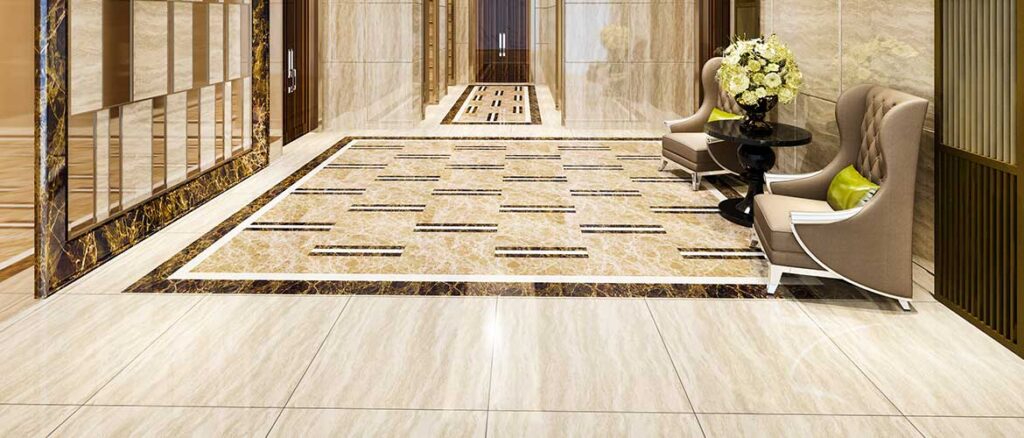 Even when exposed to harsh weather conditions like strong sunlight, heavy rain or frost, vitrified tiles do not fade. They retain steadfast colours that look good as new for years to come without colours fading, chipping or cracking. This makes vitrified porcelain tiles an excellent option for outdoor usage like corridors, pathways, gardens, verandahs, etc.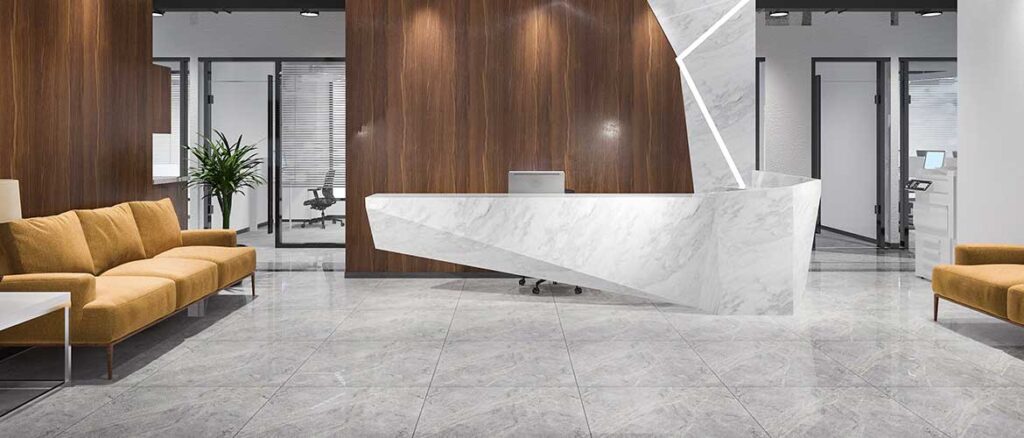 Vitrified tiles have a thickness averaging around 10 to 12mm, which is similar to other popular flooring materials like granite and marble. Hence, these tiles can easily withstand heavy wear and tear and high footfall making them an excellent choice for living rooms, kitchens, bathrooms, commercial spaces and other high usage areas.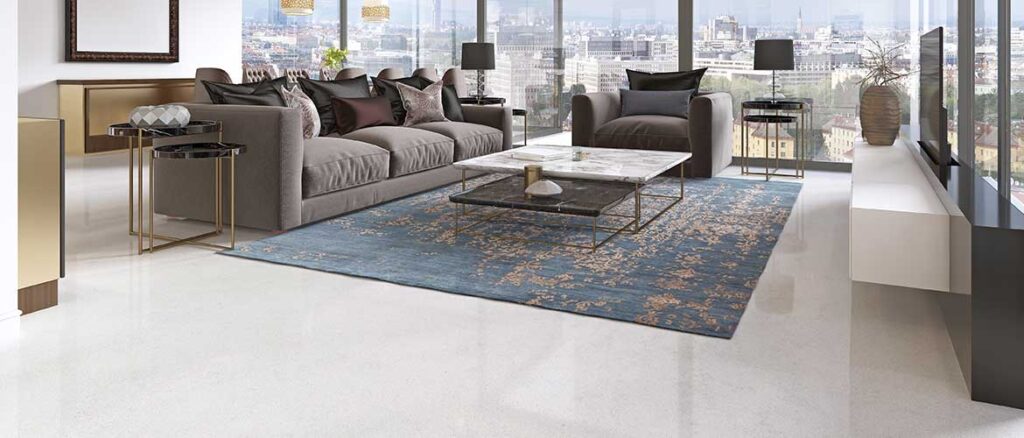 Compared to other tiles like ceramic, porcelain vitrified tiles have a longer life. They last for years to come without showing signs of wear and tear, chipping or cracking. This is one of the main reasons why homeowners prefer durable porcelain vitrified tiles as they are durable and do not require frequent repairs or replacements.
6. Aesthetically Superior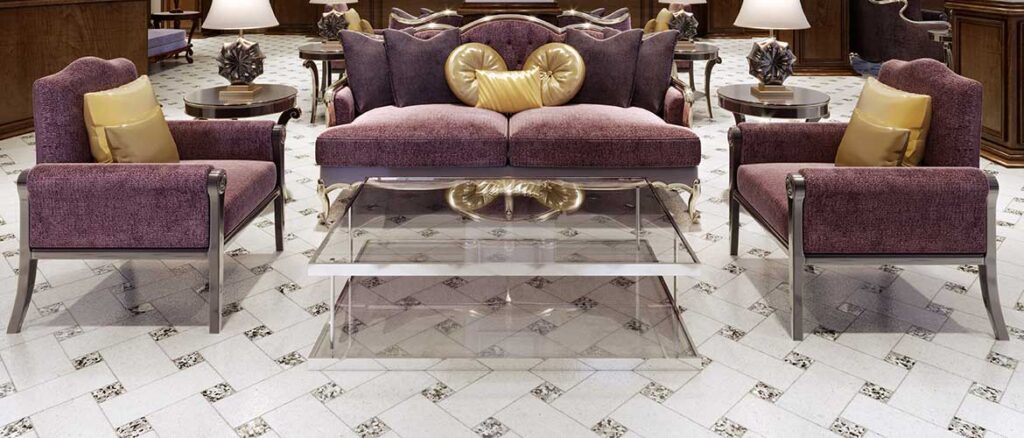 Vitrified porcelain tiles are available in numerous colours, patterns and styles. You can even find porcelain tiles resembling other natural materials like wood, marble and granite. These tiles look very similar to natural materials that is difficult to find the difference at first glance.
7. Lower Installation Cost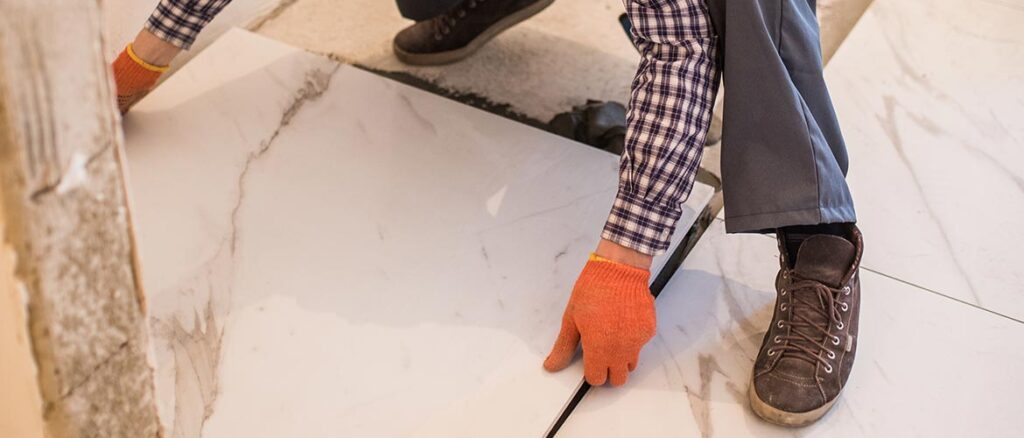 Vitrified tiles weigh lesser than natural stone slabs. Hence, they are easier to transport and install, thereby lowering the installation costs. Once the tiles have been installed, you don't have to spend money and time on other tasks like polishing or sealing the tiles. Also, vitrified tiles are ready to use within two days of installation.
Purchase High Quality Vitrified Porcelain Tiles from Emperors Vitrified Porcelain
Emperors Vitrified Porcelain is the no.1 indoor and outdoor porcelain tiles supplier in India. Our tiles come with a high-quality product guarantee and each of our tiles goes through stringent quality check before it is shipped and packed to customers. If you are looking for high-quality vitrified tiles for your home or shopping mall, get in touch with us to find premium tiles at competitive pricing.