Shop for the best porcelain tiles from the best porcelain stoneware supplier in India
Porcelain has emerged as a popular choice for residential and commercial flooring. It is less porous, denser and more durable compared to ceramic tiles. If you are confused whether porcelain tiles are the right choice for your flooring, you've come to the right place. As the leading
porcelain stoneware supplier in India
, Emperors Vitrified Porcelain has been distributing porcelain tiles to every corner of the country and even overseas. In this guide, we walk you through the advantages of porcelain flooring and discuss why you should go for porcelain tiles for your home.
What are porcelain tiles?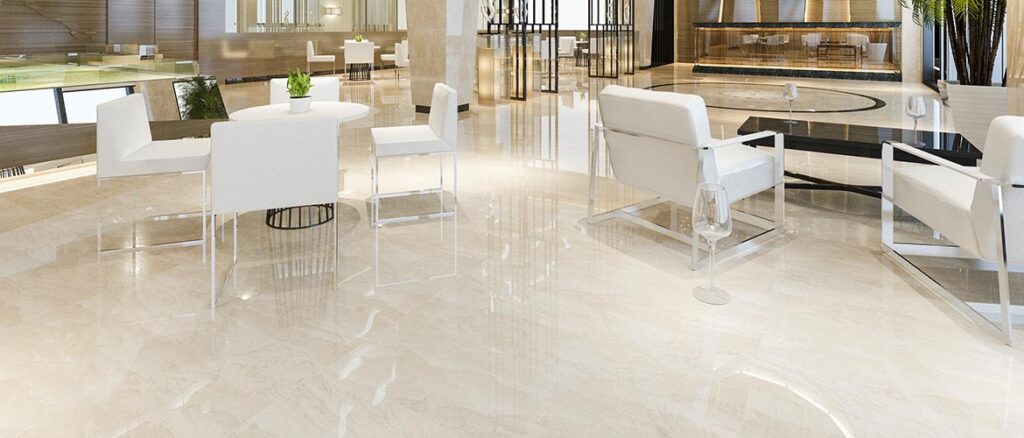 Porcelain tiles belong the family of ceramic tiles. However, they are denser, less porous and more durable compared to ceramic tiles. They are fired at higher temperatures; hence they exhibit better water and stain resistance compared to ceramic.
Another huge advantage of porcelain is that these tiles mimic natural stones like granite, marble, limestone and slate. They can even mimic other materials like hardwood, fabric, leather and animal prints. It offers unparalled design versatility. With thousands of designs, you can easily find the right porcelain tile that best suits your interior style. Plus, porcelain tiles are the best choice for in-floor heating. If you live in chilly areas, then you can install radiant in-floor heating to keep your feet warm and toasty on cold winter days.
Two Major Types of Porcelain Tiles
1. Thorough-bodied porcelain tiles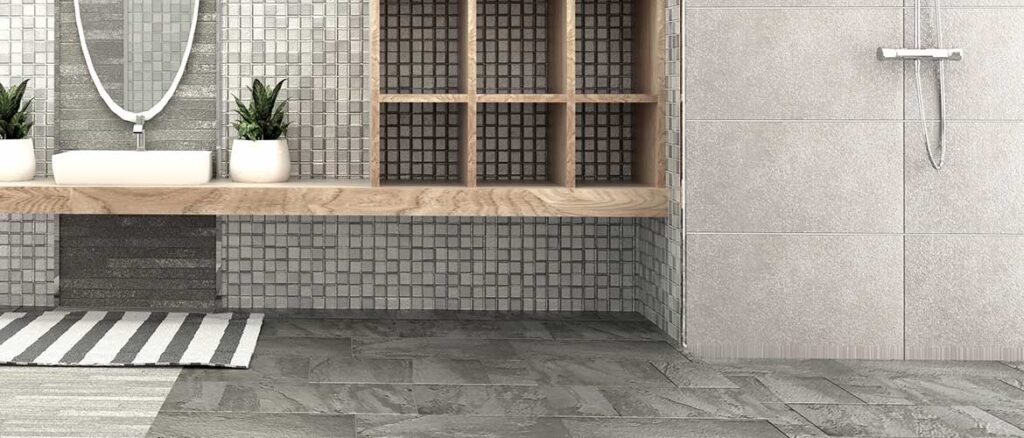 The colour and design of thorough-bodied tiles run all the way through. So, even if the tile cracks or chips, the layers inside have the same colours and textures as the damaged layers. Hence, the damages are not visible much. They are extremely durable and long-lasting, making them a great choice for walls, floors and countertops.
2. Glazed porcelain tiles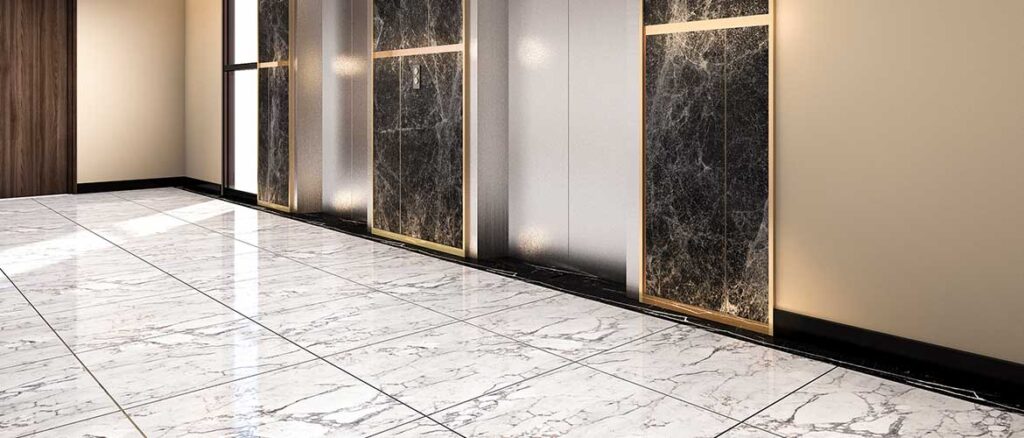 Glazed porcelain tiles have a hard layer of glossy finish that is often coloured. It is available in a variety of designs and colours. Though it has a glossy finish, it is extremely durable and strong making it a great choice for floors.
12 Reasons why Porcelain is an Excellent Flooring Choice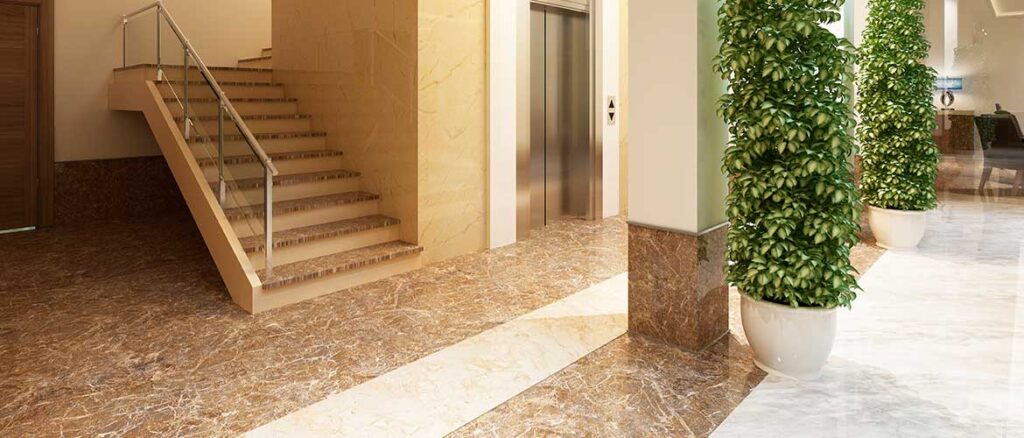 If you are considering porcelain stoneware for your floors, here are some of the top benefits:
Harder and denser than other standard ceramic tiles
Frost-resistant and water-resistant making them an excellent choice for exterior flooring needs
Stain and scratch resistant
Easy to maintain – just regular sweeping and mopping will do
Doesn't require sealing, waxing or polishing
Low water absorption making it easy to maintain
They have a high breaking strength
Hard-wearing doesn't show signs of wear and tear
Can withstand heavy loads and plenty of footfall
Suitable for both residential and commercial usage
Available in an incredible array of colours and designs
Can mimic other natural materials like natural stone, leather, wood and even fabric
Factors to Consider while Choosing Porcelain Tiles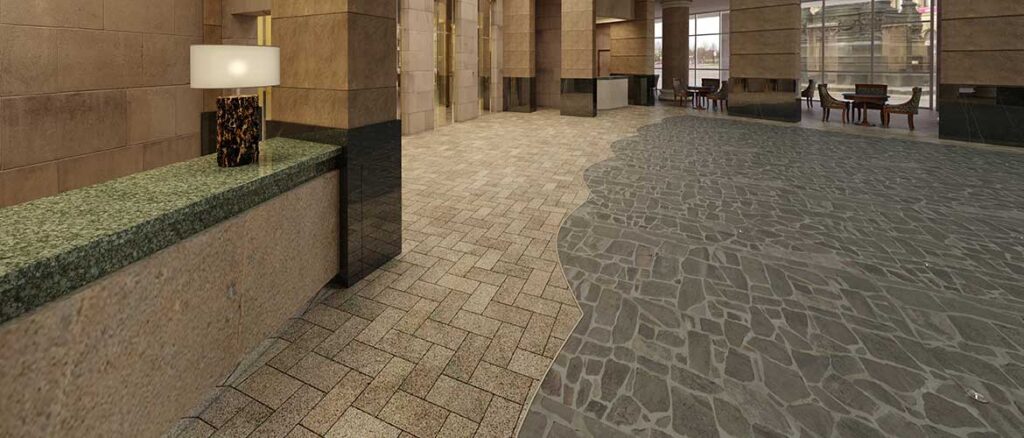 Before you start shopping for porcelain tiles, you need to first decide the end usage. For example, if you plan to use the tile as a decorative wall tile, then you can go for porcelain stoneware with lower rating. On the other hand, if it will be used for floors, then the porcelain tile has to stand up to heavy foot traffic, handle water splashes and accidental spills.
How to clean porcelain stoneware?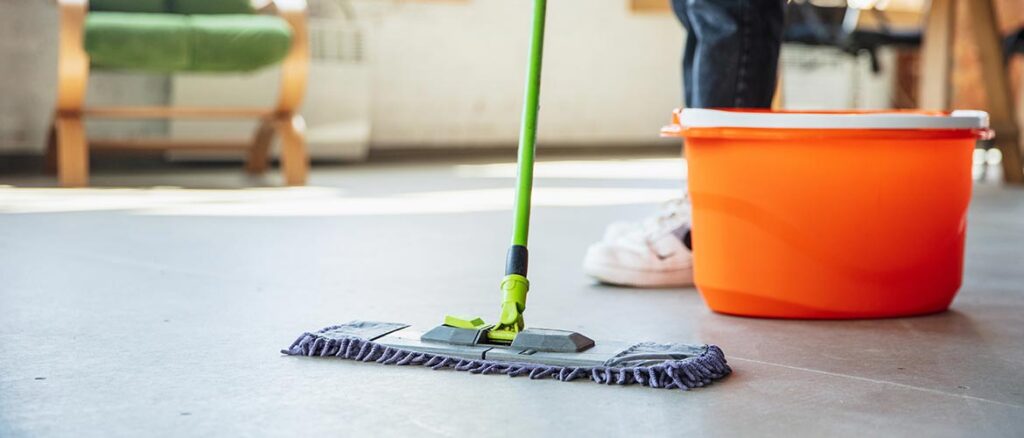 Porcelain is extremely easy to clean. You can clean spills and stains with regular home cleaners. Sweeping or vacuuming the floors regularly and wiping them with a damp mop a couple of times in a week is enough to keep these tiles looking good for years to come. Avoid using harsh cleaners, scouring pads and abrasive wool pads. Unglazed porcelain tiles require extra maintenance. But they are still easier to maintain than other flooring materials like carpets or hardwood floors.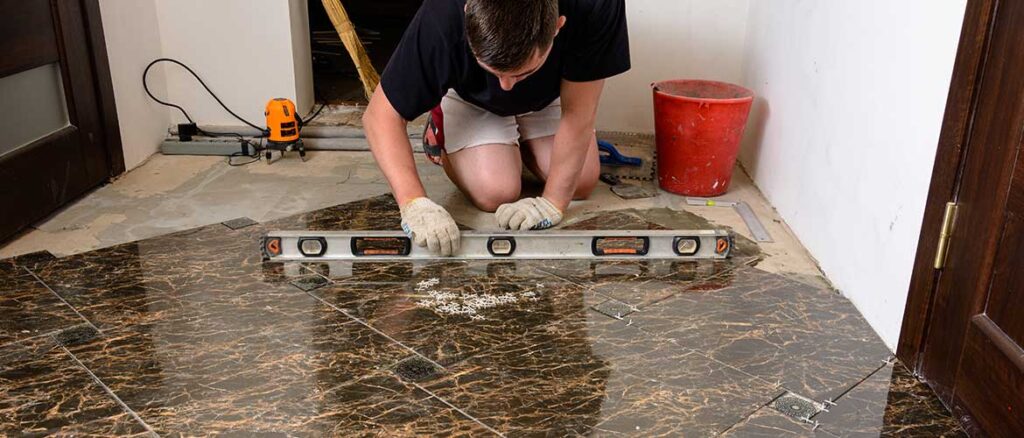 Porcelain tiles should be installed on floors that are flat, smooth and rigid. Ideally, they are laid on concrete floors. However, you can install them on top of plywood or existing tiles, if the existing floors are in good condition.
The Lowdown on Porcelain Tiles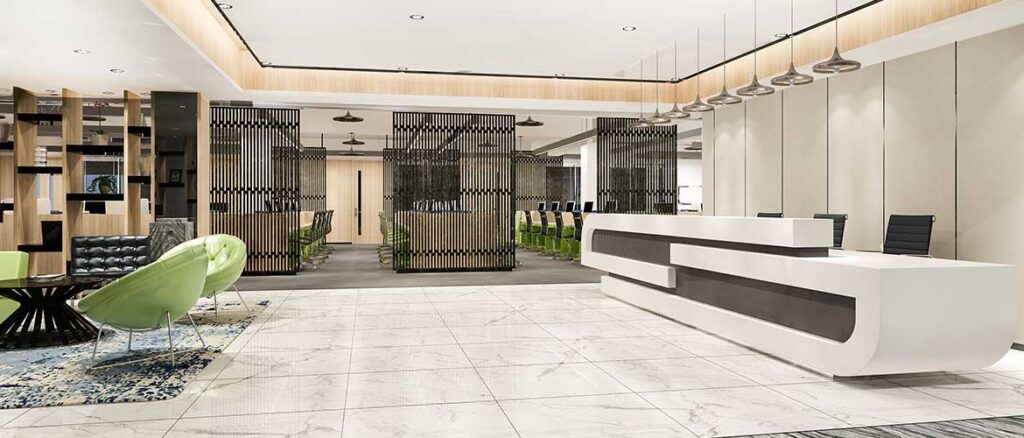 Porcelain is an excellent flooring choice. It works well both for indoors and exteriors. Made using a mixture of silica, fine clays and other minerals at high temperatures, porcelain tiles are denser and harder than regular ceramic tiles. Scratch and stain resistant, porcelain tiles are available in a variety of colours, shapes and styles. So, if you are looking for an easy to maintain and beautiful material, then porcelain tiles tick all your boxes.