Porcelain tiles are a notch above other flooring material. We don't say this because we're one of the top porcelain stoneware supplier in India. But because we have the facts to substantiate this claim. Porcelain tiles are fired at higher temperatures compared to regular ceramic tiles. This unique manufacturing gives them two standout features: the tiles are highly dense and non-porous.
Continue reading to find out the top benefits of using porcelain stoneware for your floors.
1: Long Lasting and Durable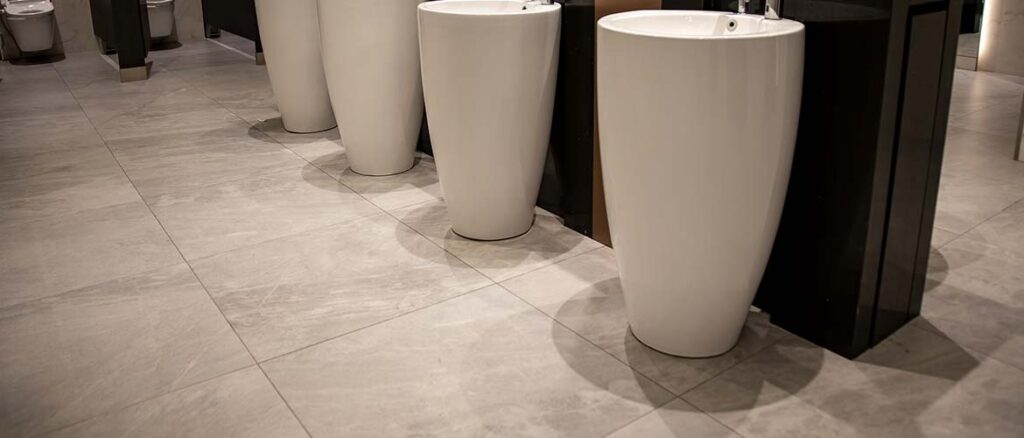 Porcelain tiles are far more durable compared to regular ceramic tiles. Depending on the tile quality, they can easily last for 15 to 20 years. Premium porcelain tiles can last even up to 50 years. While porcelain has a shorter lifespan than stone, which lasts for a lifetime, it's significantly better than standard tiles.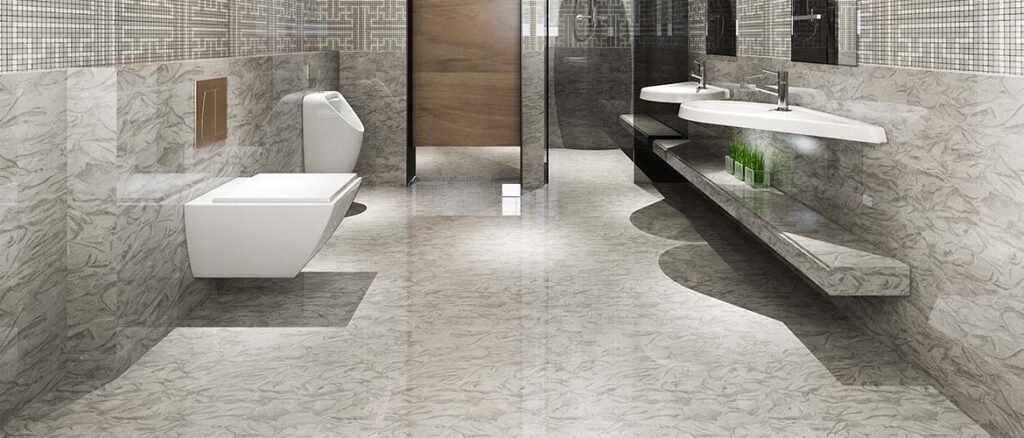 This is one of the biggest advantages of using porcelain tiles. Porcelain tiles are stain-resistant and water-resistant. They do not have to be sealed like natural stone. Also, cleaning porcelain tiles is super easy. All you have to do is sweep the floors with a regular broom and mop them with water and household cleaners to keep them looking good for years to come.
3: Anti-Bacterial and Anti-Viral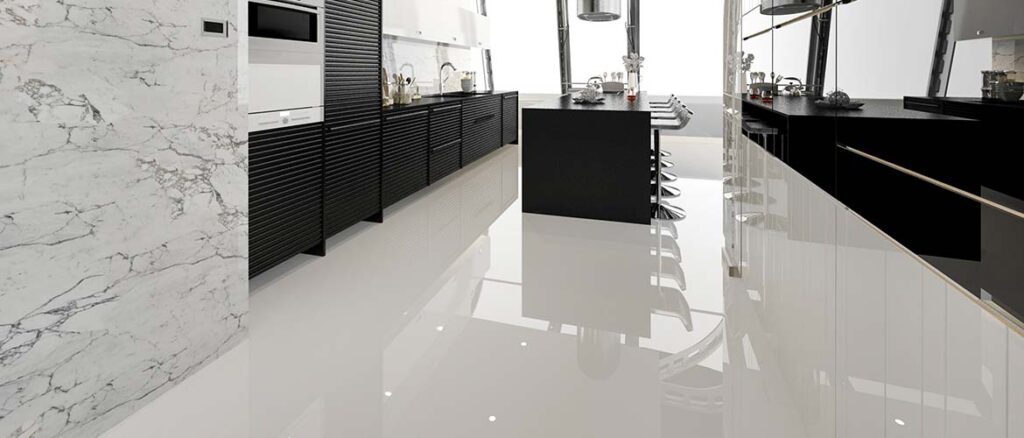 When compared with other flooring materials like carpets, laminates, porcelain tiles are hygienic. They don't accumulate dirt and dust and do not absorb stains, water like carpets and laminates. Porcelain tiles are also resistant to household cleaners, meaning you can use Dettol, Lizol and other household cleaners without having to worry about damaging the surface.
4: Suitable for High Traffic Zones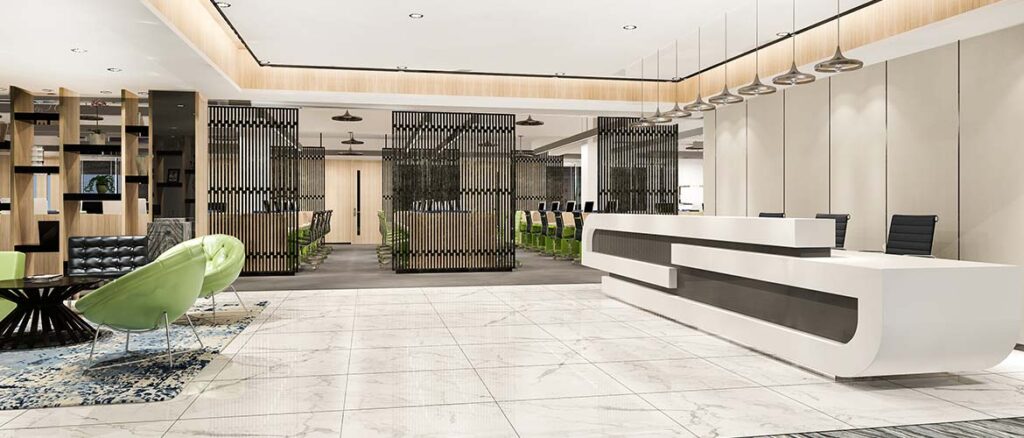 Laminates, carpets and ceramic tiles tend to look worn and tired, especially when used in areas with high footfall. Porcelain tiles, on the other hand, do not wear and tear, making them a great choice for high usage areas like corridors, outdoor driveways, kitchens, bathrooms, patios, verandahs and even commercial spaces.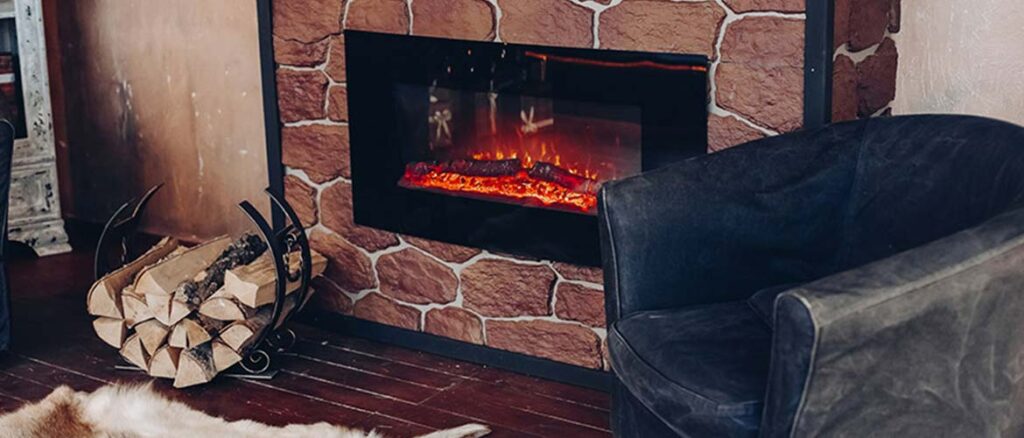 Porcelain tiles do not catch fire and will not product toxic fumes when heated. Just like natural stone, porcelain tiles are not inflammable, making them a safe choice for your home.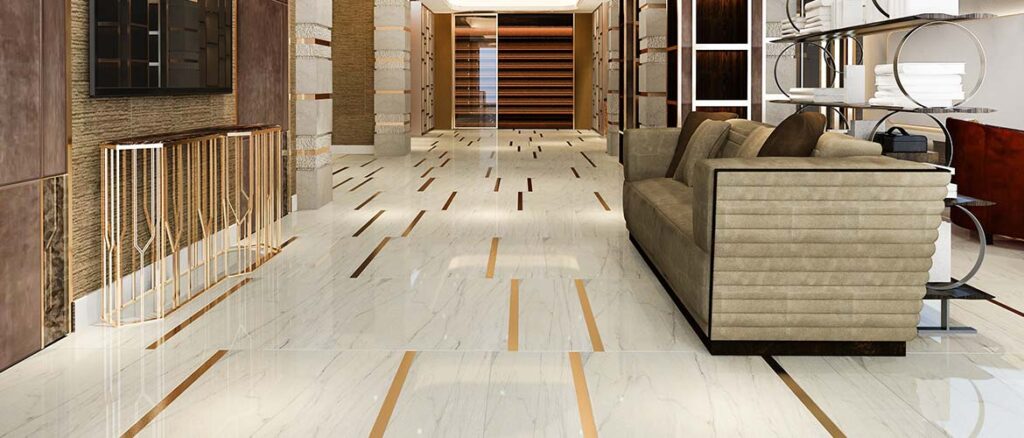 Porcelain tiles look good even when exposed to harsh weather. They do not fade under direct sunlight and the colours remain steadfast, making them an ideal choice for outdoor usage. Just like natural stone, porcelain tiles can withstand sunlight, rain, frost and snow.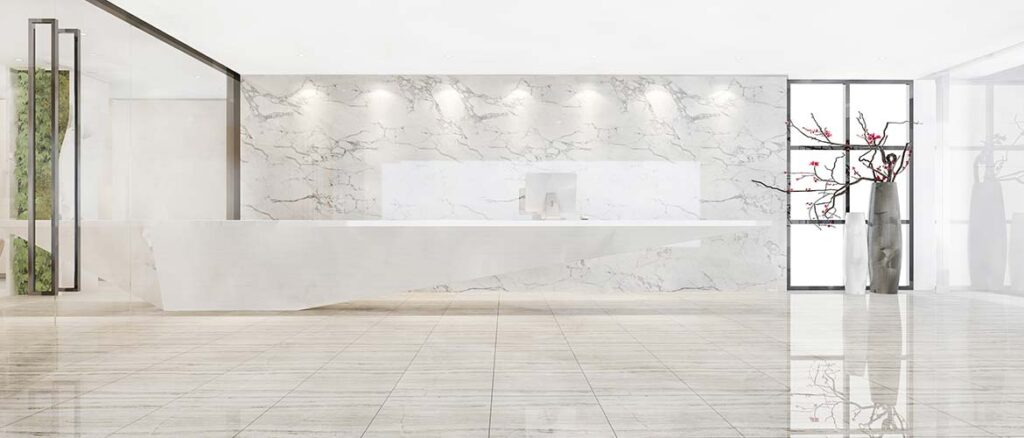 Porcelain tiles do not absorb water easily, making them an excellent flooring choice for kitchens, bathrooms and other wet areas in your home.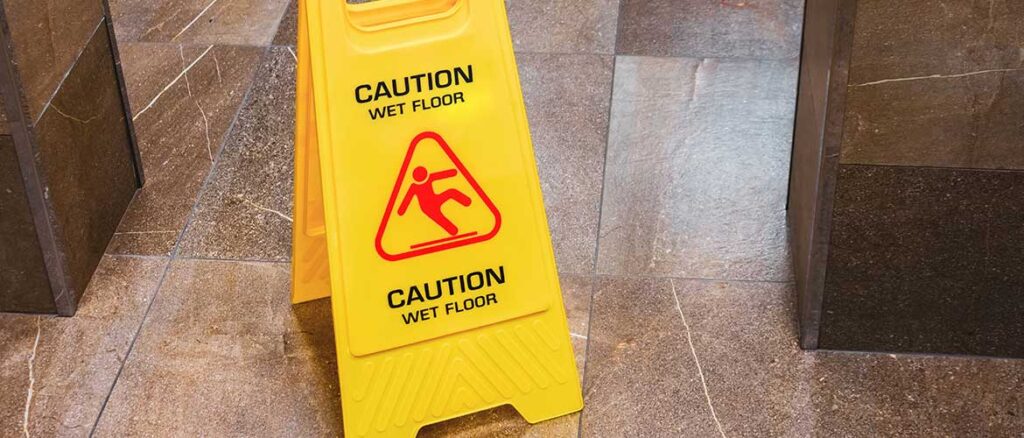 Very often, our customers ask us, whether porcelain tiles are slippery? Actually, porcelain tiles come with a special glaze that gives the surface of the tiles a gritty texture making them slip resistant. Additionally, you can also opt for non-slip porcelain tiles that have special sealers and textures to make them less slippery.
9: Mimics Other Materials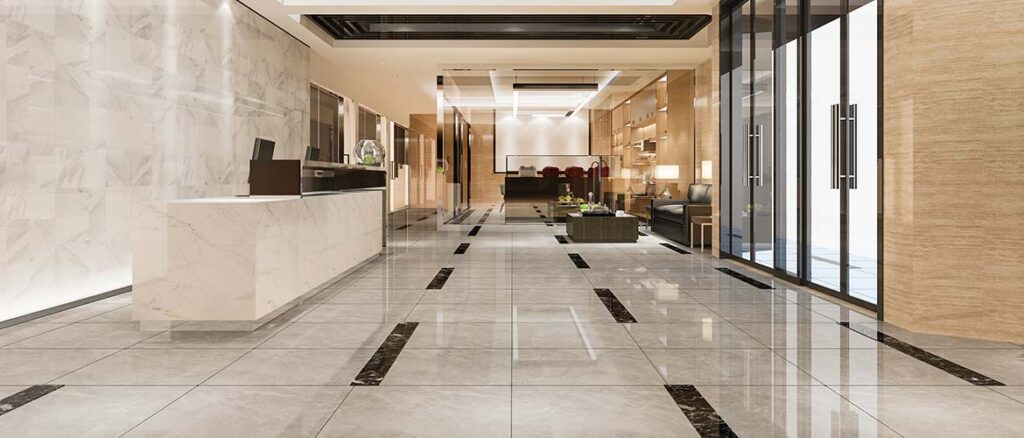 An interesting design of porcelain tiles is that they can be made to look like other materials. Stone, wood, or even leather and fabric. Thanks, to advanced digital printing technologies, today you can pick porcelain tiles that resemble other flooring materials like wood, marble, granite, etc. If you have wanted a hardwood or natural stone flooring but are hesitant due to the expensive costs and maintenance, porcelain tiles are an excellent alternative.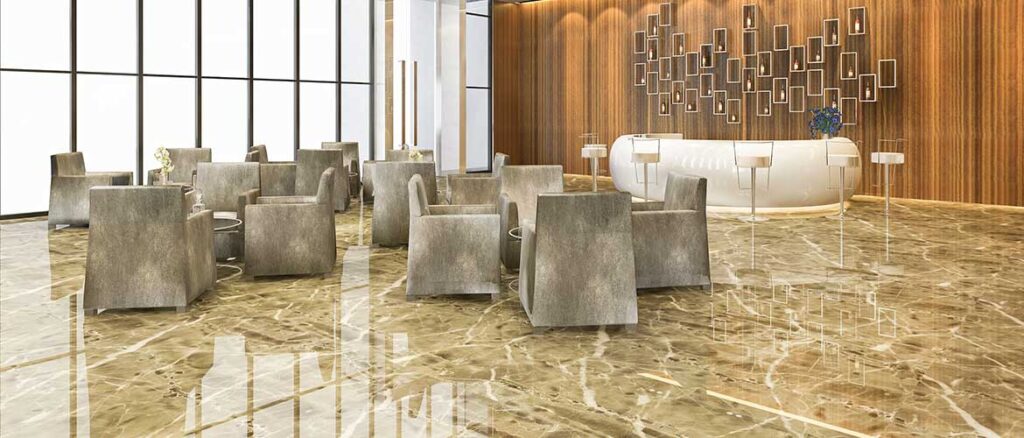 When it comes to aesthetics, porcelain tiles are unmatched. They are available in endless patterns, colours and designs, making them a perfect choice for all interior styles. Whether you are looking for rustic vintage styles or modern contemporary flair, porcelain tiles are the perfect fit.
Porcelain Tiles: An Unmatched Flooring Material
As you can see porcelain tiles offer incredible benefits. They are long-lasting, aesthetically pleasing, stain and scratch resistant, non-porous, easy to maintain and more hygienic. Porcelain tiles are the ideal choice for all areas in your home, like kitchens, bathrooms, outdoor pathways, bedrooms, living rooms and more. Their vibrant colours and patterns make them perfect for all interior styles.
If you are looking for the best porcelain flooring tiles, reach out to Emperors Vitrified Porcelain, the no.1 porcelain stoneware supplier in India. Get in touch with our team to get our free product catalogue and discover the best flooring tiles in the market.