A bedroom is more than a sleeping quarter – it's a haven of relaxation and rejuvenation, the place to shed your worries, and to just relax with your loved ones. Is it time for a bedroom makeover? Have you considered using tiles for your bedroom floors? As one of the leading tile manufacturers in India, we have lined up the best bathroom flooring tiles just for you.
Tiles are a fab choice for bathrooms. They are easy to maintain and last quite longer than other flooring choices like carpets, laminates, etc. Tiles are resistant to scratches and stains, and are super easy to clean.
As the top vitrified porcelain tiles supplier in India, here is our pick for the top ten bedroom floor tiles in India.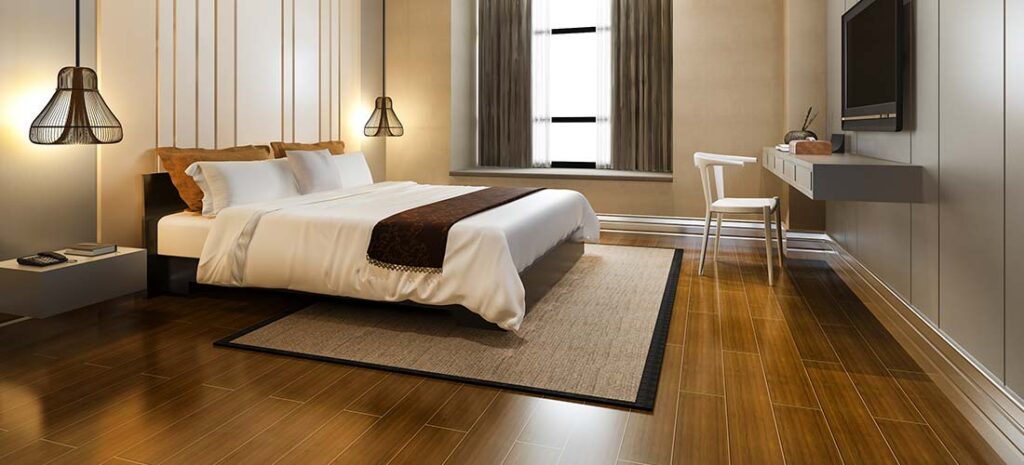 The trend of bringing the outdoors in is quite popular right now. If you've always admired dreamy hardwood floors, then we present you a great alternative. Wood-effect tiles replicate the beauty of natural wooden floors for a fraction of the price and on zero maintenance. Wood-effect tiles are available in a variety of patterns like chevrons, traditional planks, and many more.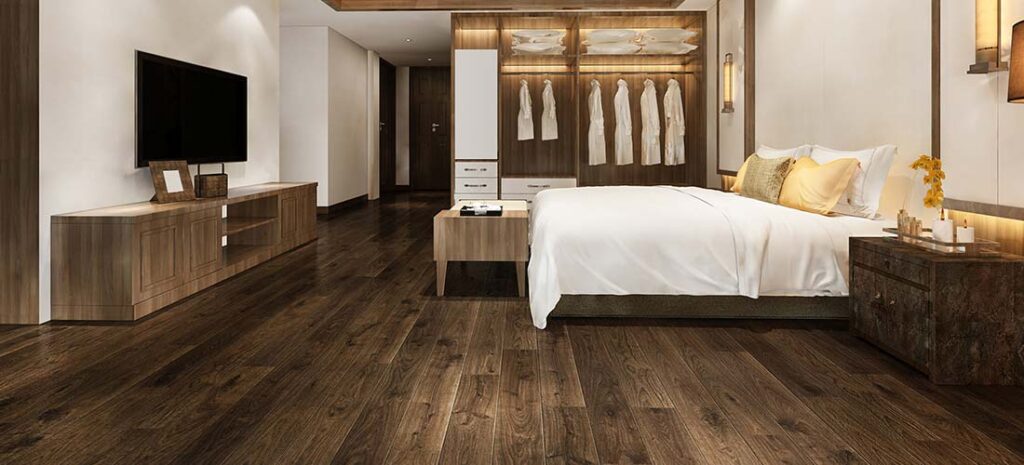 Wood-effect tiles are available in a variety of shades. Besides the regular browns, you can find wood-effect tiles in white washed colours too! These tiles add a vintage, beachy feel to the room. If you're looking to recreate the soothing Scandinavian feel to your home, then adding white tiles to your interiors is an excellent design choice.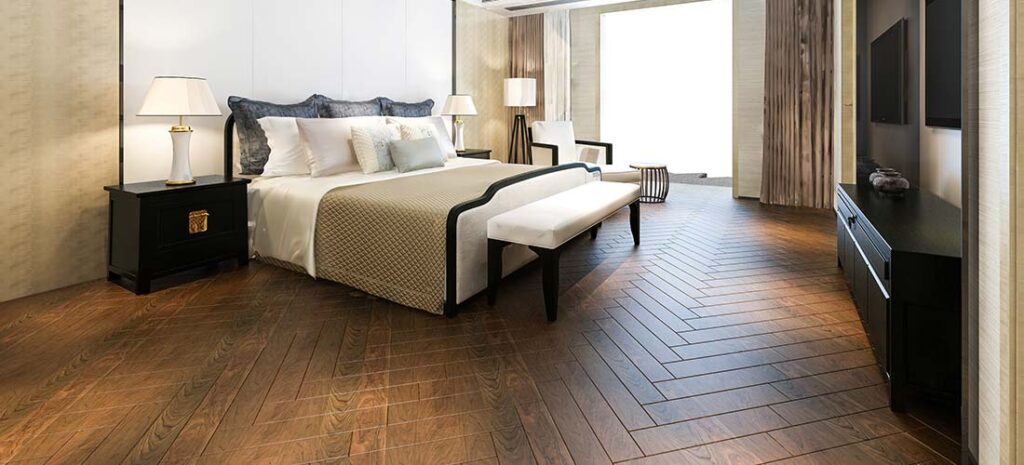 These tiles recreate the classic wooden plank feel, but in tile form. They have a charming wooden grain design, and feels good beneath your foot.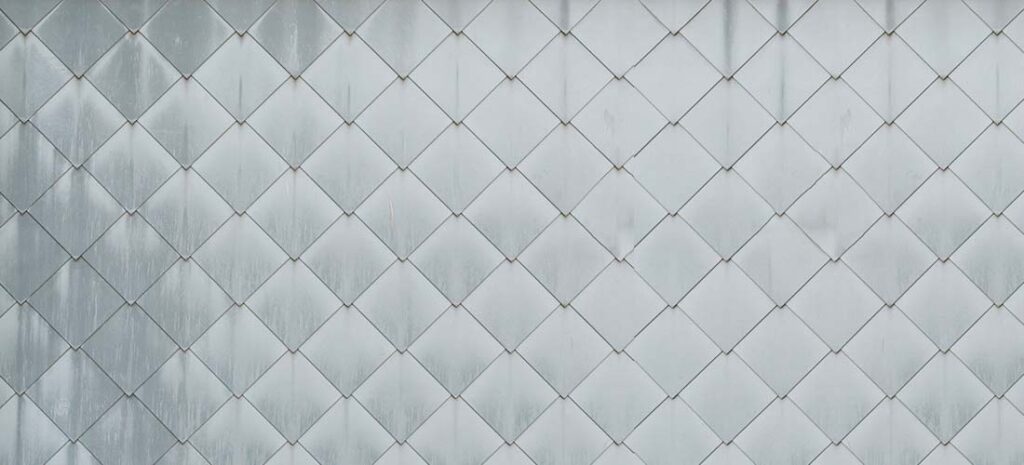 Looking to add a bit of luxury and something unique to your bedroom? Go for fish-scale effect tiles to create an extremely trendy look that looks expensive and elegant.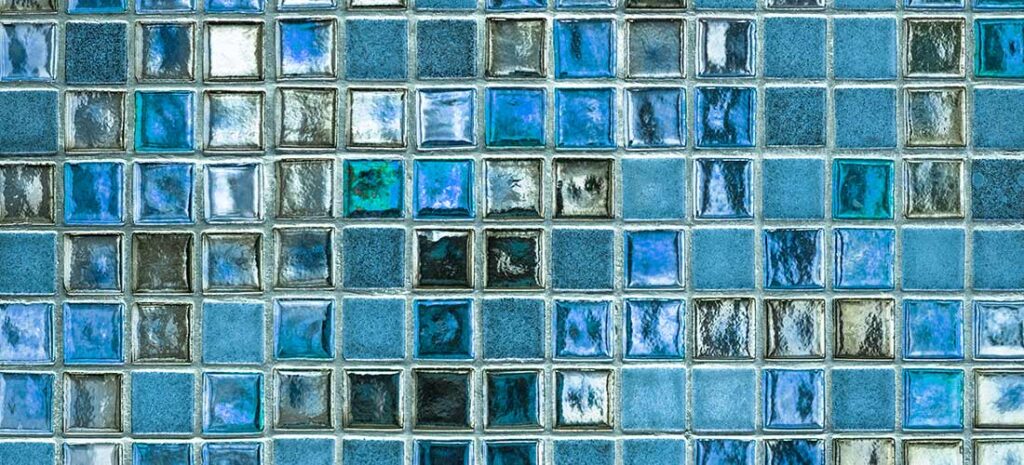 The popular tiling style of the 60s and 70s, mosaics are making a huge comeback right now! Mosaic tiles are an enchanting blend of dreaminess and colour. They add a splash of colour and charm to your bedroom.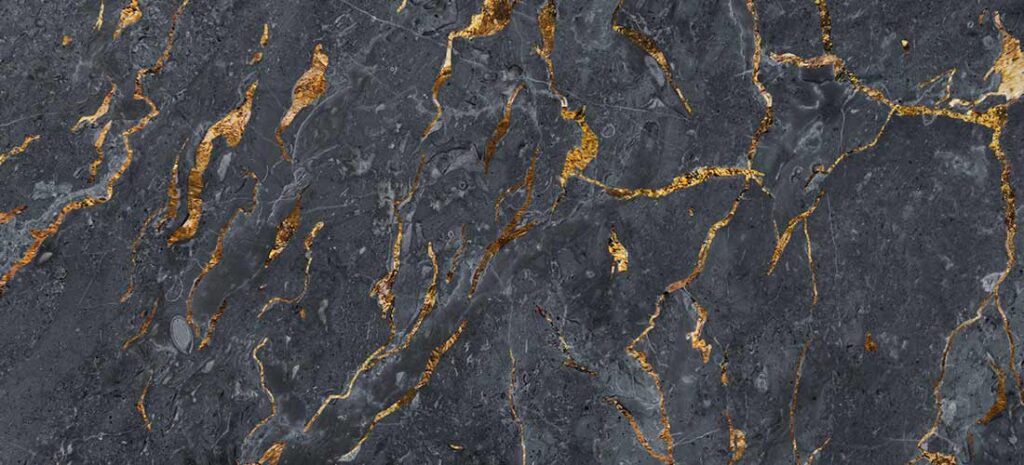 It's time to look up from the bedroom floor. Adding a striking feature wall is an excellent way to infuse freshness and texture to the bedroom. Transform a lifeless wall area by covering it with textured tiles. Textured tiles infuse personality to the room, and make the space feel lived in.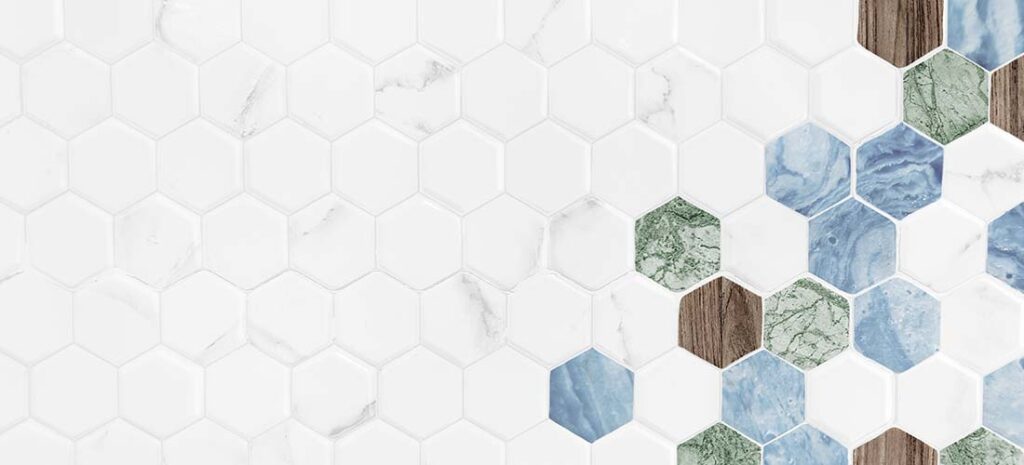 Looking for a unique tile pattern for your bedroom floors? Break out from the regular square and rectangle tiles and switch to hexagonal tiles. The humble hexagon is one of the most enchanting geometric patterns. Adding hexagon-shaped tiles to your bedroom floors gives it a new burst of life, adding a touch of quirkiness to the space.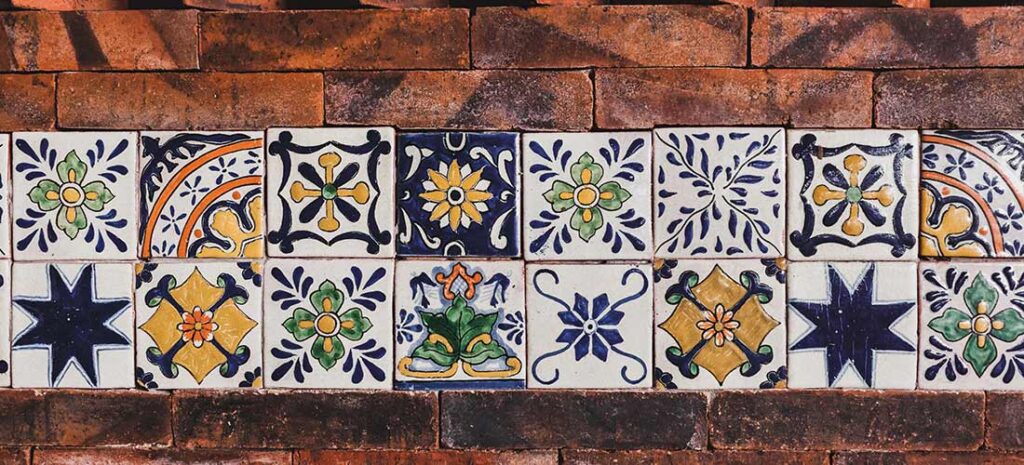 These are one of the most traditional and unique tile styles in India. You can find it in the huge grand palaces of Chettinad homes in Tamilnadu. Colourful with repeating geometric patterns, these tiles add unique personality to your bedroom.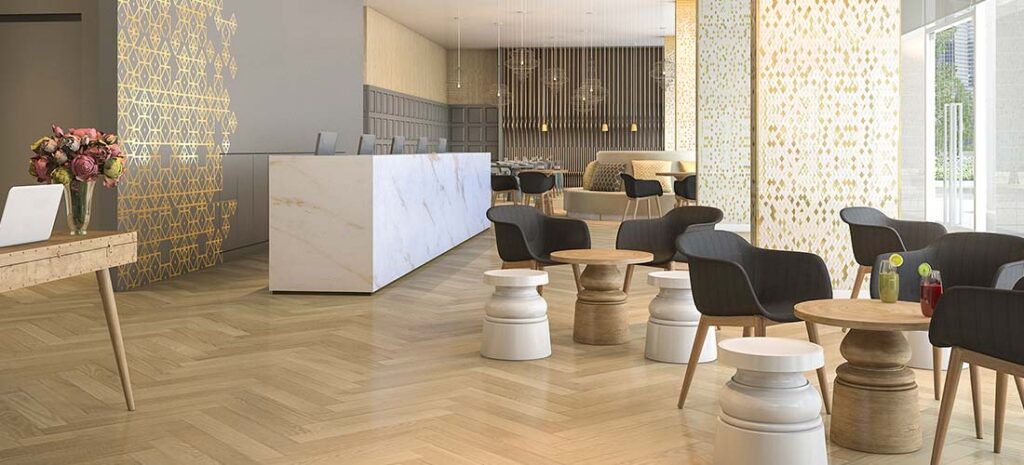 Laying tiles in a herringbone pattern adds a subtle interest to your floors without being over the top. It's visually intriguing, yet subtle making it the perfect choice for minimalists who want something more than white and neutrals.
10. Concrete-effect Tiles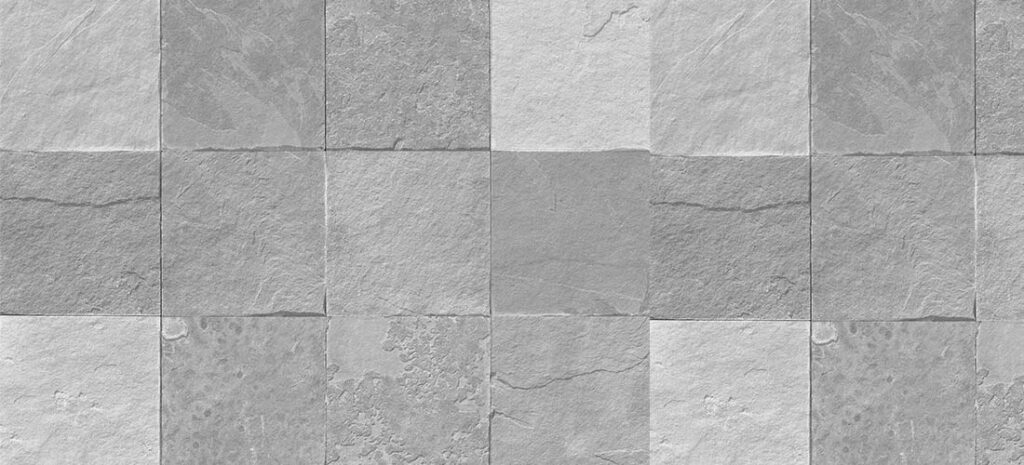 Concrete may not be the first choice that comes to our minds, when we think of bedrooms. However, concrete-effect tiles make the space feel edgy and contemporary. If you're going for an industrial look for your bedroom, the go for concrete-effect tiles to tie with the design.
You can find all these tiles at your nearest porcelain and ceramic tile supplier in India. Browse their catalogue, and order samples before you decide.
There you have it! These are our top choice for the best bedroom floor tiles in India. To shop for any of these tiles and many more, reach out to Emperors Vitrified Porcelain, the No.1 glazed tiles supplier in India. With interesting textures, designs and colours, we have a huge collection to suit all bedroom styles.
Happy tile shopping!