The key characteristic that makes matte tiles popular is the soft, satiny finish. In order to keep the tile unaltered, and to preserve its original finish, we recommend the following maintenance routine. Let's get started.
Before, we dive into the cleaning procedure of matte finish tiles, here's a quick recap on the differences between matte and glossy tiles.
Matte Vs Glossy Tiles – What's the Difference?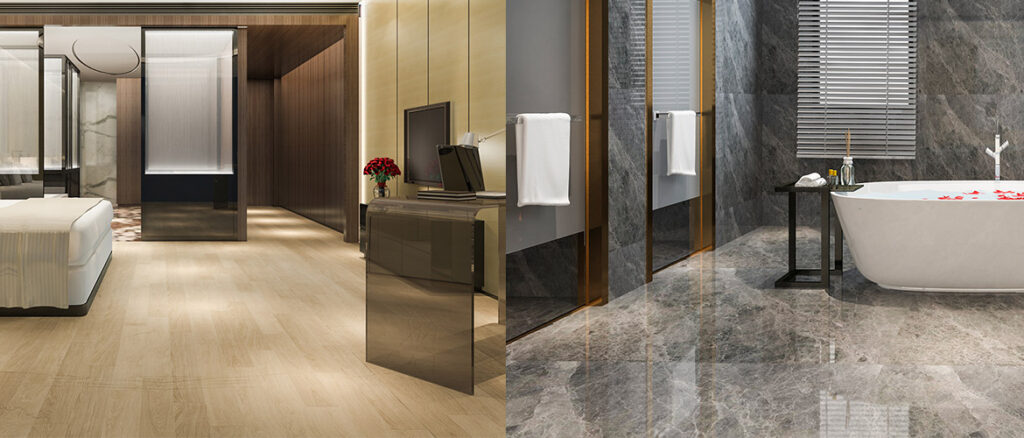 Glossy tiles are super easy to clean. A simple wipe down with soapy water is sufficient to remove stains and smudges. But the biggest drawback of glossy tiles is that they show stains and spots more easily, as these tiles reflect light. Additionally, if the water in your area is hard, then it can leave salt marks on the tile surface.
On the other hand, matte finish tiles do not reflect light much and hence smudges and stains do not show up easily. Due to their non-reflective nature, these tiles can conceal smudges, spots and stains easily. Low on maintenance high on aesthetics and functionality, matte tiles are an excellent choice for your flooring needs.
Salient Features of Matte Finish Tiles:
Offer better grip and are slip-resistant
Usually come with a design or pattern that gives a solid grip even when the floor is wet
Matte finish tiles are ideal for wet spaces like bathrooms, outdoor pathways, and kitchens
If you love natural and subtle décor, then matte finish tiles are a great choice. Emperors Vitrified Porcelain, the no.1 porcelain floor tiles supplier in India has a huge collection of matte finish floor tiles to help you create a soothing and relaxing flooring for your home.
3 Steps to Clean Matte Finish Tiles
If you hate stains and smudges on your flooring tiles, then matte tiles are an excellent choice. As mentioned above, these tiles do not show stains, spots, and watermarks visibly as compared to glossy tiles. Hence, they are best suited for areas that get stained easily like kitchen and bathrooms.
Step 1: Post Installation of Matte Finish Tiles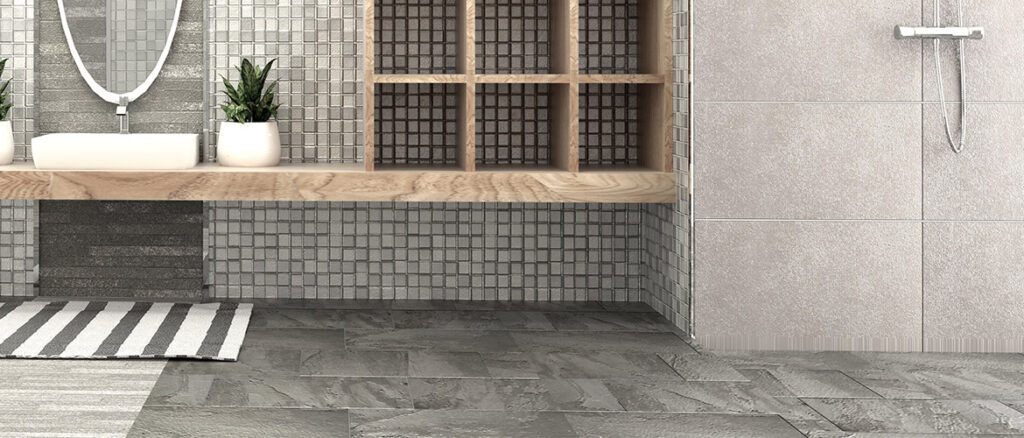 Once the tiles are installed, you need to remove the extra grout and other residues. Using commercial cement removers and epoxy cleaners helps to remove the extra grout residues, giving a clean finish to the tiles.
Step #2: Daily Cleaning of Matte Tiles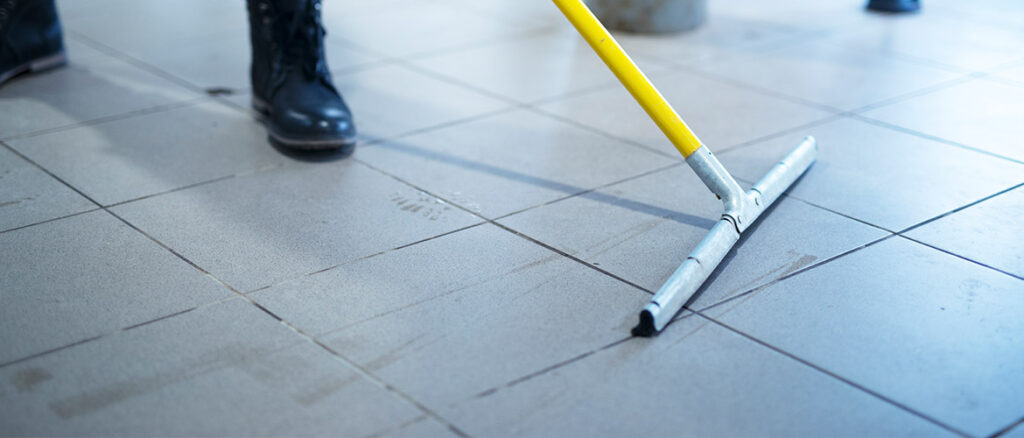 The cleaning routine of matte tiles depends on how you use them. For example, if you have small kids and pets at home, then your floors are likely to get muddy and messy often. For such homes, opting for glossy tiles is a better choice as they can be wiped clean easily.
Matte finish tiles require frequent cleaning and maintenance when compared to glossy tiles. Though matte tiles do not show stains and smudges easily, they take more time to clean when compared to glossy tiles.
Unlike glossy tiles, matte tiles cannot be wiped clean with just a wet cloth. You have to put in some elbow grease to remove stains.
If you use dark coloured matte tiles, then they are more prone to dirt and soap marks. You need to clean them often to make them appear spotless. Else, your floors will look unkempt and dirty.
Use a specialised porcelain floor cleaner to remove dirt and dust marks easily. There are dozens of special tile cleaners available on the market. Make sure to use the right cleaning solution so as to prevent damaging the tile's surface permanently.
Step by Step Guide for Daily Cleaning of Matte Finish Tiles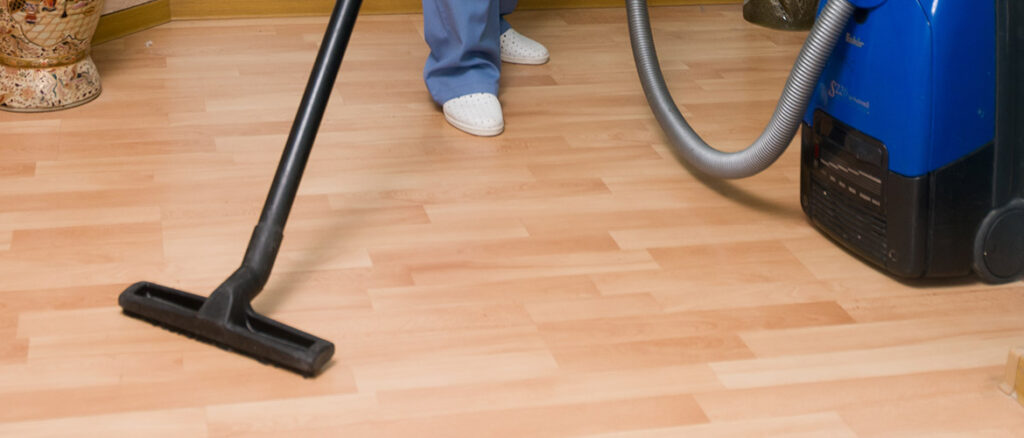 The easiest way to clean matte finish tiles is to use a homemade solution of warm water + detergent + white vinegar. The ratio is for one bucket of warm water, add one tablespoon of detergent (or dish soap) along with one cup of white vinegar. Use a floor cleaning brush to scrub the tiles thoroughly with this solution.
Once you have scrubbed the tiles, rinse with regular water and wipe dry with a lint-free cloth. You can also use a paste of baking soda and water instead of the cleaning solution mentioned above.
Step #3: Deep Cleaning of Matte Finish Porcelain Tiles
Deep clean your matte tiles once every 3 to 6 months, depending on usage. For deep cleaning follow the steps below:
To remove fungus and mould, spray a concentrated solution of vinegar and warm water on the tiles. Let it stay for 15 to 30 minutes. Then, proceed with your daily cleaning routine.
Hard water build-up can cause a superficial patina to develop on the tile's surface. This creates a layer of dirt and stains on the tile's surface, making it look dirty even after regular cleaning. Using a specialised tile cleaner helps you break the grip of the patina and keep your tiles looking good as new.
With the right cleaning procedures, matte finish tiles can be kept clean and sparkling for years to come. At Emperors Vitrified Porcelain, the no.1 porcelain and ceramic tile supplier in India, we have a huge collection of matte finish tiles to suit all interior styles. Get in touch with our sales team to find the right tiles for your home needs.