Floor tiles have come a long way. They can now be found in all shapes and sizes, catering to different needs and preferences. For example, if you want to add a bit of color to a room, go for vibrant floor tiles. Or if you want to add some extra warmth, tiles in the teal and aqua range are perfect.
Floor tiles aren't just about the looks. They are a practical choice for many homes as they are easy to maintain and clean. They are also durable and long lasting, which makes them a wise investment for your home. And if you want to add a bit of luxury to your home, look for decorative floor tiles from the best 30×60 tile suppliers in India.
They are highly functional too. If you have young children, it is important to have floor tiles that are slip-resistant. You can also find anti-microbial tiles from most of the popular wall tile suppliers in India that are ideal for bathrooms. So basically, floor tiles have become an integral part of our homes and its appeal has grown manifold. Let us see how to use different sized tiles to your advantage within your space.
1. Floor Tiles Can Make A Room Look Bigger Or Smaller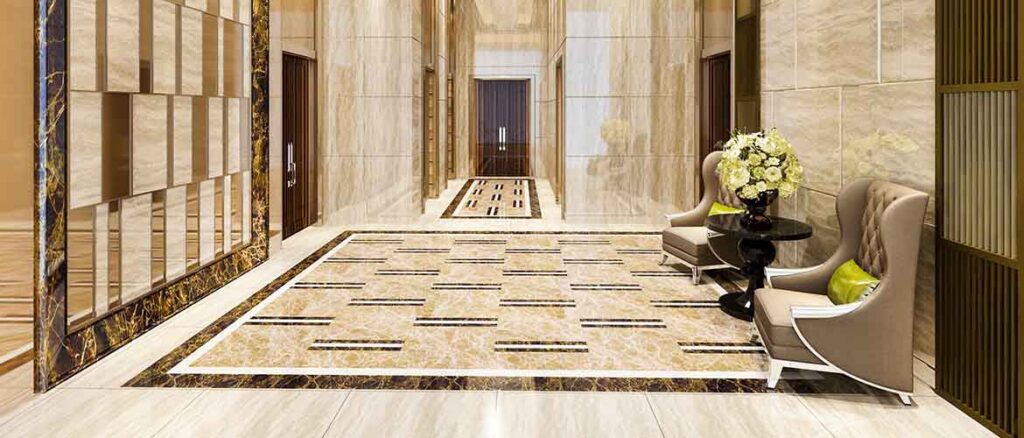 Depending on your needs. If you want to make a room look larger, go for tiles that are in a wider range of sizes. For example, if you have a 30×60 tile wall, you could go for tiles that are 30×60, 36×48, or 42×36. If you want your room to look smaller, go with 12×12 or 18×18 tiles.
Remember to complement the wall tiles with floor tiles. A good rule of thumb is to use the same tile size on both the floor and walls. This will create a seamless look and make the room look bigger. Using contrast size tiles can create a bold statement, if done right. While you are at it, try for some contrasting color schemes too.
Whatever size you choose, you wouldn't be at loss for designs, colors or patterns. The options are endless when you shop from reputed brands like Emperors Vitrified Porcelain, the leading 30×60 tile suppliers in India.
2. Small Tiles Are Good To Create A Seamless Flow In The Space
Tiles can also be used to create a continuous flow throughout the space. For example, if you have a small floor plan, you can improve the flow of the space by using tiny tiles when the spacing between the sink, toilet, cabinets, and other bathroom fixtures is compact. Tiny tiles, such as mosaic tiles, mean minimal trims, resulting in a more refined appearance. This method not only saves space but also gives the room a sleek and sophisticated appearance.
Most wall tile suppliers in India would house similar colored and patterned wall and floor tiles for a room so you can easily find them from these vendors.
3. Add More Depth And Texture With Plank Tiles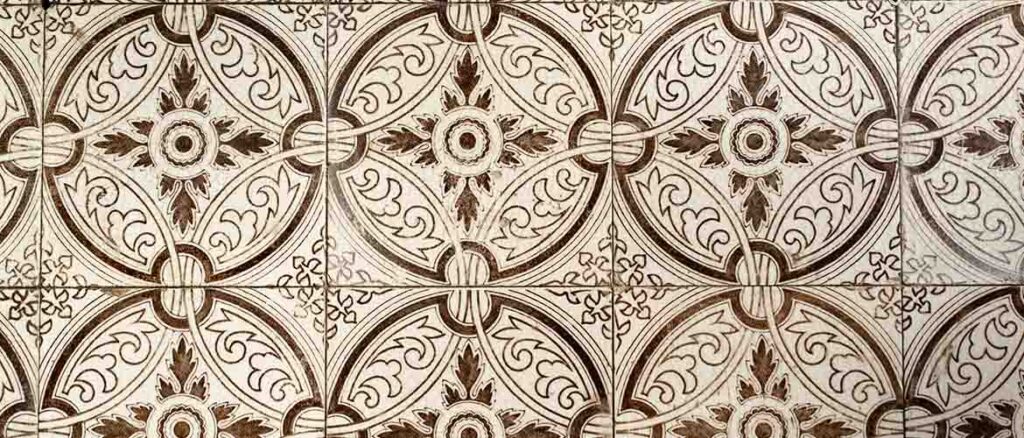 While plank tiles are a popular choice for floors, they can also be used to add more depth and texture to walls. This type of tile is made from several thin planks that are glued together. The planks are then cut to the desired size and glued to the wall. This gives the wall a textured appearance and a more solid feel.
While plank tiles are great for adding texture and depth to a room, they can also be used in subtle ways. For example, you could use plank tiles to create a warm and cozy mood in a room by placing them near the fireplace or near a warm lamp. Or you could use them to create a more modern look in a room by pairing them with sleek furniture. They can also be used to add an element of contrast to a space.
4. Experiment With Off-Beat Tile Shapes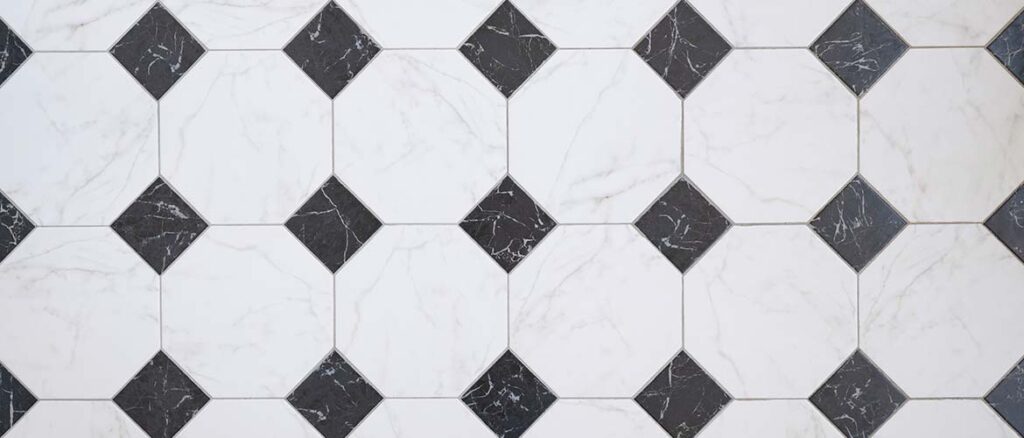 Floor tiles come in all sorts of shapes, sizes, and patterns. You can go for the classic square or rectangular tile, or you can experiment with more unique shapes. Hexagonal tiles are a great way to add interest and depth to your space. You can also go for diagonal or chevron patterns.
Offbeat tile shapes can really add interest and depth to your space. If you want to make a statement, go for something unexpected like hexagon or peasant tiles. You can also get creative with your grout color. For example, use a contrasting color for a more dramatic look or a matching color for a more subtle effect.
Talk to our tile experts and find out how to use unconventional tile patterns to create something magical for your home. We are the leading 30×60 tile suppliers in India and have a tile for every need.
5. Create Something Unique With Accent Tiles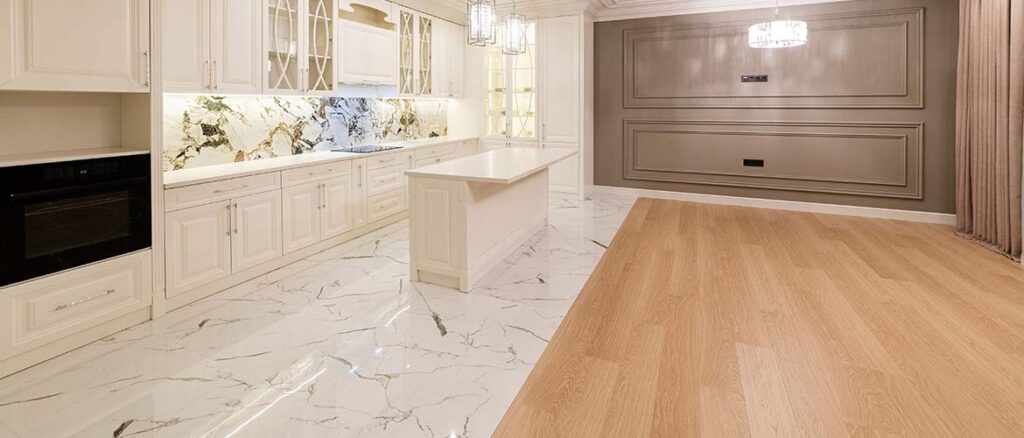 Use accent tiles to create that oomph factor for your space. These are available in all shapes, sizes, and colors. You can use them to create a border, highlight a feature, or add texture. Accent tiles can really make a space pop, and are a great way to add visual interest to your space.
They can be used to create a focal point, or to accentuate a particular feature in your room. You can use them to add color, pattern, or texture to a room. Accent tiles can be used on floors, walls, or backsplashes.
Floor tiles are more than just functional blocks to bear the weight of your feet. They can enhance the beauty and add character to any space. With the right size, shape, and color, you can use floor tiles to create a one-of-a-kind space that is both stylish and functional.
Use floor tiles to transform the look and feel of your space in a variety of ways. With so many options available, you can really let your creativity shine through. So, go ahead and experiment with different tile shapes, sizes, colors, and patterns to create a space that is uniquely yours.
Now that you're convinced that floor tiles are the way to go, where can you find the best selection? Emperors Vitrified Porcelain are the leading 30×60 tile suppliers in India, with a wide array of tiles to choose from. So, what are you waiting for? Give us a call today and let us help you transform your space into something truly special.