If you're looking to renovate your flooring, then you are sure to feel overwhelmed by the myriad tiles available in the market. With so many different choices, how do you choose the perfect tiles for your renovation project? This is where, we come into the picture. Our tile experts at Emperors Vitrified Porcelain, the leading ceramic tile supplier in India, has collated a list of the top trending ceramic tiles for 2021. Each of the tile styles here add beauty and functionality to your spaces.
So, what are you waiting for? Let's dive deep into the exciting and stylish world of ceramic tiles.
Ceramic – The Stylish + Functional Tiles for Your Floors and Walls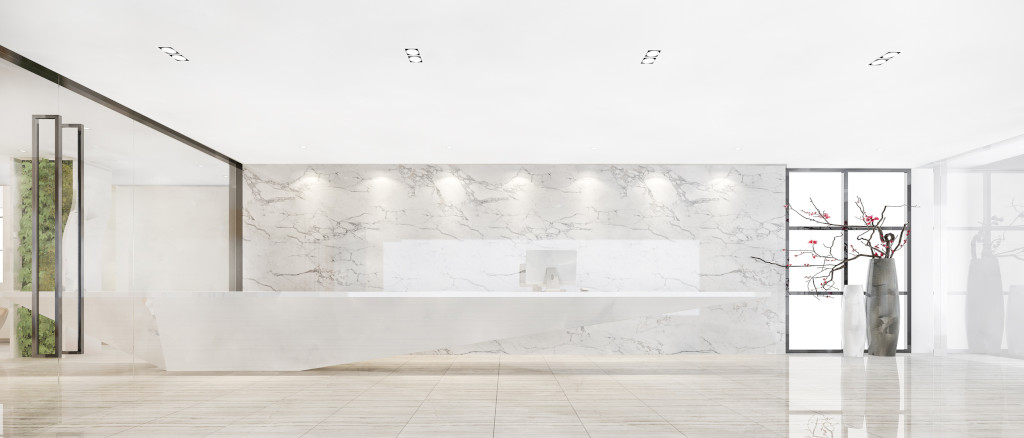 Ceramic tiles score both on aesthetics as well as practicality. They are durable, easy to maintain and long-lasting. The best part is that ceramic tiles are available in numerous designs and patterns making them the perfect choice for all interior styles. At Emperors Vitrified Porcelain, we love the durability and low-maintenance of ceramic tiles.
Top Ceramic Tile Trends for 2021
Terracotta-style Ceramic Tiles

Terracotta is back and with a bang. Terracotta-style ceramic tiles are available in a variety of beautiful earthy colours. From refined to rugged, you can find a terracotta ceramic tile that suits your design sensibilities. The warming and nurturing colours of terracotta make your home feel welcoming and charming.

Where to use: Terracotta tiles are perfect for your kitchen, hallways, dining rooms and cloakrooms.

Moroccan-style Ceramic Tiles

Known for its rich colours, intricate patterns and beautiful texture, Moroccan tiles are one of the biggest hits of this year. Now, you can enjoy Moroccan patterns in ceramic tiles. The best part about using Moroccan-style ceramic tiles is that it is a timeless style that never ages. Your floors will continue to look trendy and stylish even years down the line.

If you're looking to add a pop of colour and bright patterns to your interiors, then this is a great choice for you.

Where to use: Kitchen backsplashes, bathroom walls and floor edges or accent walls

Terrazzo Styled Ceramic Tiles

Terrazzo is another popular trend for 2021. The beautiful decorative speckled trend is extremely stylish and versatile and is available in a variety of colours. It's rapidly becoming a favourite among interior designers and homeowners, and is considered the low-maintenance and budget-friendly alternative to marble and granite.

They are available in a variety of colours and patterns. It helps in giving your rooms a modern look while remaining traditional and rustic.

Where to use: perfect for small bathrooms, or focal points on your floors

Bold Patterned Ceramic Tiles

Bold patterned ceramic tiles offer endless design possibilities to your floors and walls. Using bold patterns for your interiors helps to create a unique and striking design statement. You may be scared to use a bold pattern, especially if your usual choice is minimalist or monochrome. If this is how you feel, we recommend using these tiles only for certain focus areas of the room like an accent wall or along the sides of a kitchen island. Decorative patterned tiles are a great way to add a dash of colour and flair to any room.

Where to use: living rooms, bedrooms, kitchens and bathrooms

White Subway Ceramic Tiles

Subway tiles never seem to go out of trend. This is true, even in 2021. They are clean, sleek and modern, making them an excellent choice for your contemporary home. If you're looking to create the illusion of space in a small room, then using white ceramic tiles is an excellent choice. These tiles reflect and bounce lights off the floors and walls, helping your room appear bigger and brighter.

Where to use: bathroom walls

Stone-look Ceramic Tiles

There's something so charming and luxurious about using stones in your home. At Emperors Vitrified Porcelain, we have recreated the beauty of natural stone in ceramic tiles. By using modern tile printing technology, we bring the depth and look of natural stone in tiles. The perfect, budget-friendly alternative to using natural stones on your walls and floors.

The biggest benefit of using stone-patterned ceramic tiles is that you get all the beauty of natural stone with none of the disadvantages. Unlike natural stone, stone-styled ceramic tiles are low maintenance and can withstand heavy foot traffic.

Where to use: walkways, kitchens, lounge areas, bathroom floors and walls

Concrete-look Ceramic Tiles

If you love the minimalist industrial style in home decor, then we've got the perfect tiles for you. The concrete look in interior design has soared in popularity over the recent years. It's edgy, minimal and chic. If you would like to replicate the concrete look without any special treatments, then you can go for concrete-look ceramic tiles instead of the real deal. The best part these tiles aren't just another design fad. They are versatile and super easy to clean and maintain.

Where to use: walkways, corridors, pathways, and balconies
Emperors Vitrified Porcelain – The Trusted Ceramic Tile Supplier in India
With decades of experience in tile manufacturing, our team at Emperors Vitrified Porcelain helps you find the perfect ceramic and porcelain tiles for all your projects – residential and commercial. Get in touch with our team for the latest product catalogues or to get a customised quote for your project.