When you first walk into any room, the floors are the first design element that catch your fancy. When it comes to choosing the right flooring for your home, you have to be extra careful. Even if you don't like the furniture or décor, you can get them replaced easily. Floors are another matter – they are for life! Once you choose the flooring material, you have to live with them for decades. Hence, you need to make the right choice the first time.
If you're undecided between marble and vitrified tiles, allow us to help. As the No. 1 vitrified floor tiles supplier in India, we are here to ease your dilemma. We walk you through the features of both marble and vitrified tiles, listing out the pros and cons of each, so that you can make the right flooring choice.
Read on to compare marble and vitrified tiles across different parameters.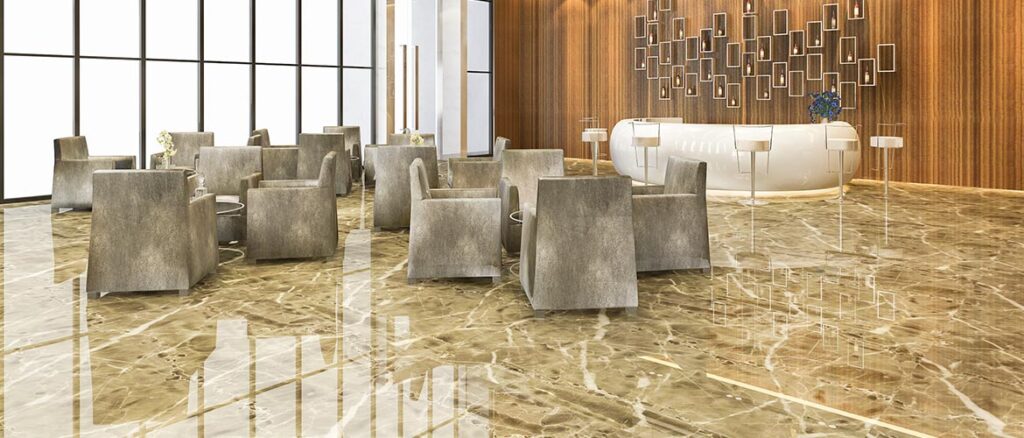 Marble is a natural metamorphic stone that is formed in nature due to years of weathering effects. It occurs as a result of crystallisation of calcium carbonate into calcite.
Vitrified tiles, on the other hand, are man-made materials. They are formed by firing clay and silica at very high temperatures.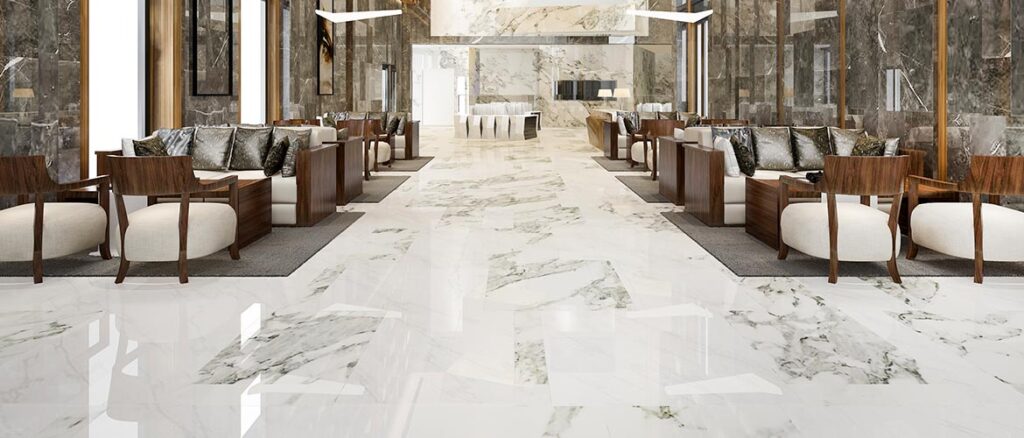 Marble is one of the popular flooring choices in India. It's available in a variety of shades like – black, brown, white, grey, and other colours including green, blue and more. Polished marble stones give a glossy finish, while sand marble has a matte and rustic texture.
Since vitrified tiles are man-made, they are available in endless colours, textures, designs and prints. Vitrified tiles can be designed to resemble natural materials like bamboo, wood, fabric and even marble stones. Vitrified tiles are perfect for both indoor and outdoor usage. They are available in multiple finishes including glossy, matte and anti-skid.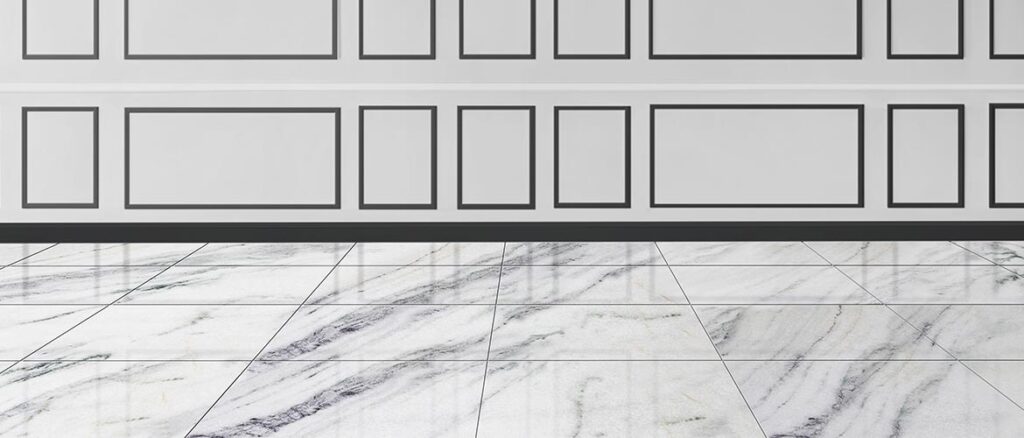 Marble has been considered one of the premium flooring materials for decades. They adorn palatial palaces, luxurious residences, high-end malls and other private and public buildings. The natural shine of marble adds to the aesthetic appeal of the stone.
While vitrified flooring is a man-made material, it has come a long-way in aesthetics. Thanks to modern printing technology, today's it's possible to create vitrified tiles in an astounding array of designs. Whether you're looking for abstract patterns, solid colours or textures similar to natural stones, vitrified tiles make it all possible.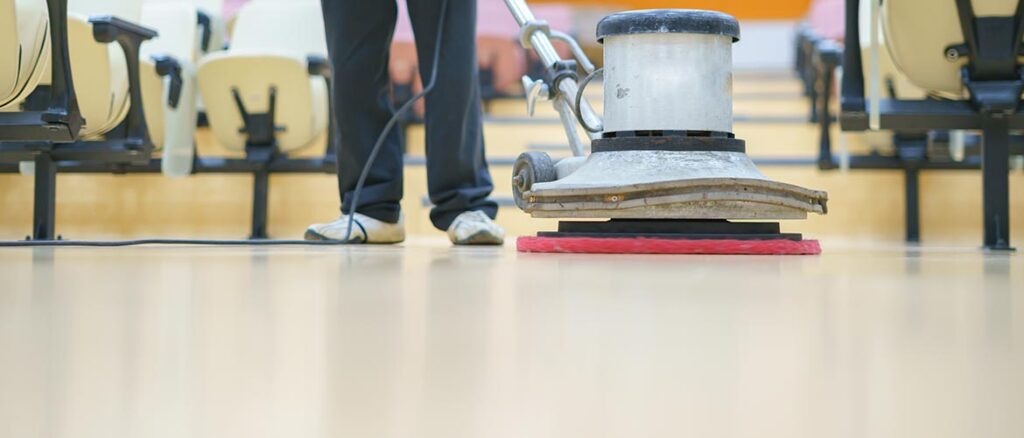 Marble is a high-maintenance material. It tends to react quickly with all substances like vinegar, sauces, mustard, fruit juices and other common household items. Food spills and other household substances can easily stain your marble floors. If any spill occurs, you have to clean it immediately to prevent permanent stains. Marble floors also require frequent sealing to keep it protected from moisture and other damages.
Vitrified tiles, on the other hand, are super easy to maintain and clean. They are non-porous, making them stain resistant. Regular sweeping and mopping are enough to keep your vitrified tiles shining and gleaming. If you're looking for fuss-free, easy-maintenance floors, then vitrified floors are your best bet.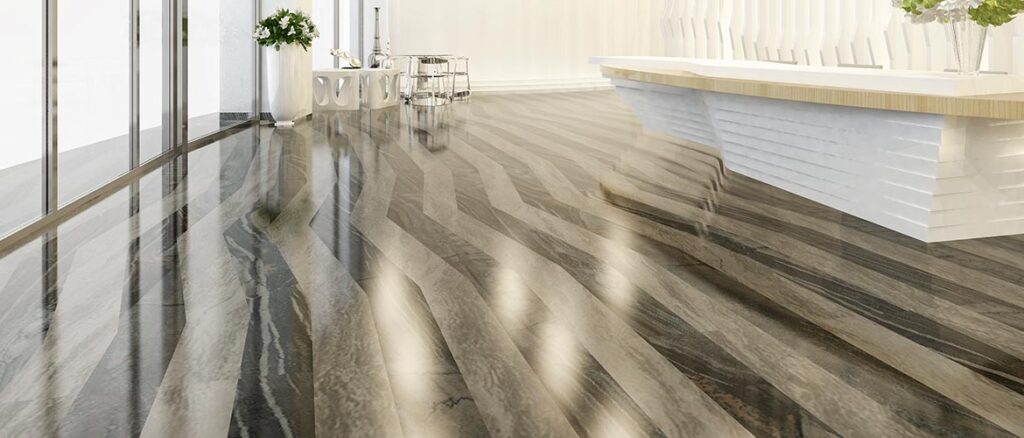 Vitrified tiles are extremely durable and can easily last for 15 to 20 years, or even more when installed properly. They do not fade easily and are scratch-resistant, making them an excellent choice for your floors.
Marble floors are also long-lasting, but they tend to take on a yellowish tinge after a few years. Also, you need to seal them often to keep them looking good and to ensure durability.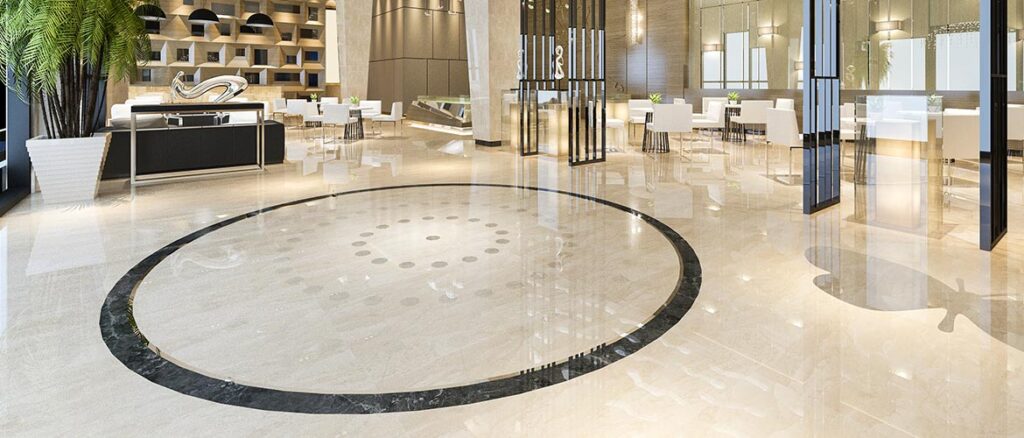 Marble is one of the most expensive flooring choices. The final cost depends on the type of marble, installation and labour, and cutting and polishing costs. In India, marble floors range from Rs. 500 to Rs, 1000, per square feet.
Vitrified tiles, on the other hand, are pocket-friendly. The final cost depends on the tile type and installation costs. Vitrified tiles cost around Rs. 200 to Rs. 400 per square foot, making them an affordable flooring choice. To know more about tile prices, get in touch with Emperors Vitrified Porcelain, the No.1 vitrified flooring supplier in India.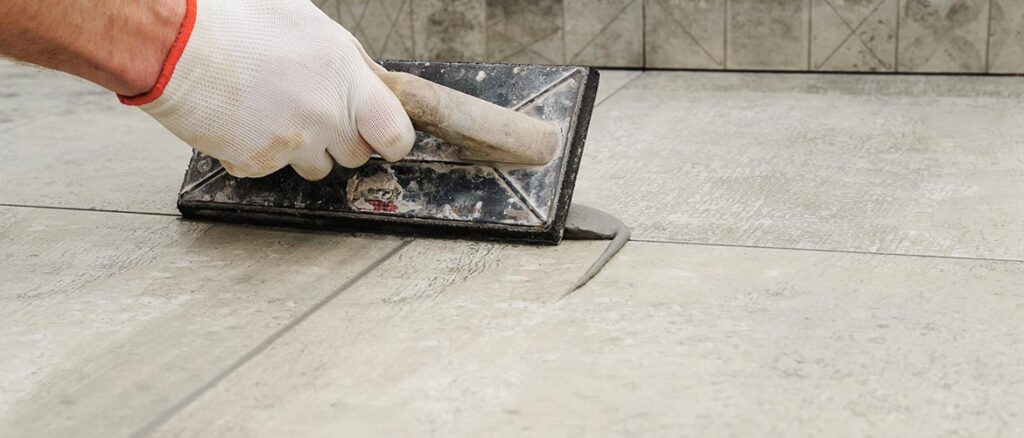 Marble floors have a time-consuming and laborious installation process. Generally, you have to place a customised order for marble floors and the natural stones are shipped to you from different quarries across the country. Besides the time for product delivery, the actual installation is time-consuming and labour intensive.
Vitrified tiles are readily available and you can walk into the nearest showroom of vitrified tile supplier in India to pick your preferred tiles. Vitrified tiles are pre-cut and pre-polished and the entire installation can be completed quicker and easier than marble tiles.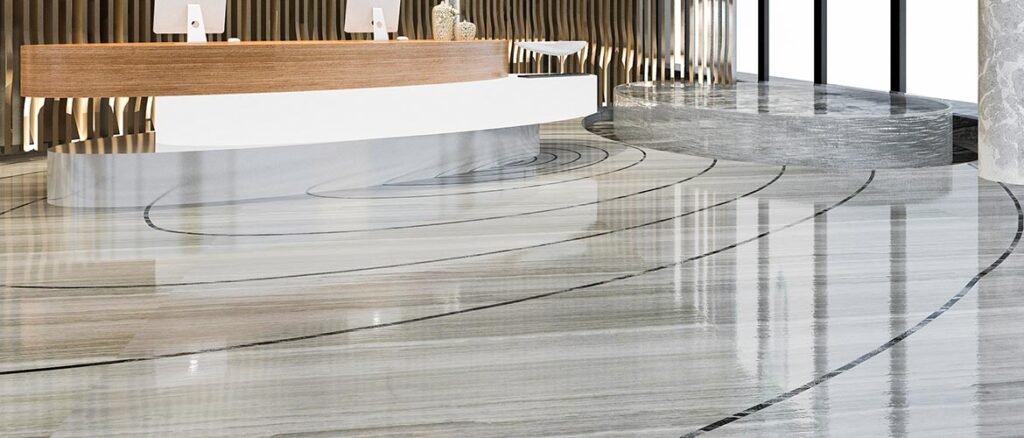 Marble tiles are best suited for indoor usage. They work well for living rooms and bedrooms. They are not suited for wet zones like kitchens, since they can get slippery and are not stain-resistant.
Vitrified tiles, on the other hand, are suitable for both indoor and outdoor areas. They can easily weather external elements while retaining their shine and lustre. They are available in anti-slip textures, making them a good fit for kitchens and bathrooms as well.
While both marble and vitrified tiles have their pros and cons, if you're looking for a long-lasting, easy-to-maintain, aesthetically beautiful and budget-friendly flooring choice, then you cannot go wrong with vitrified tiles.
Reach out to Emperors Vitrified Porcelain, the best vitrified supplier in India for premium vitrified tiles at the best prices.