The monsoons are here, and soon we'll have months of glorious warm weather! With the arrival of warm weather, everyone loves to spend more time outdoors – cooling off by the pool, enjoying outdoor parties or just relaxing in the garden. We know that you're as excited as us to head out and enjoy the sweet outdoors, after being cooped up indoors for so long!
Four Questions to Ask before you Start Work on your Garden/Backyard Renovation
With tons of stylish tile options, how do you choose the right one? Before you approach tiles manufacturers in India, it pays to do your homework. Work your way through the four questions listed below to find the best tiles that are well suited to your needs. 
#1: Where do you want to install them?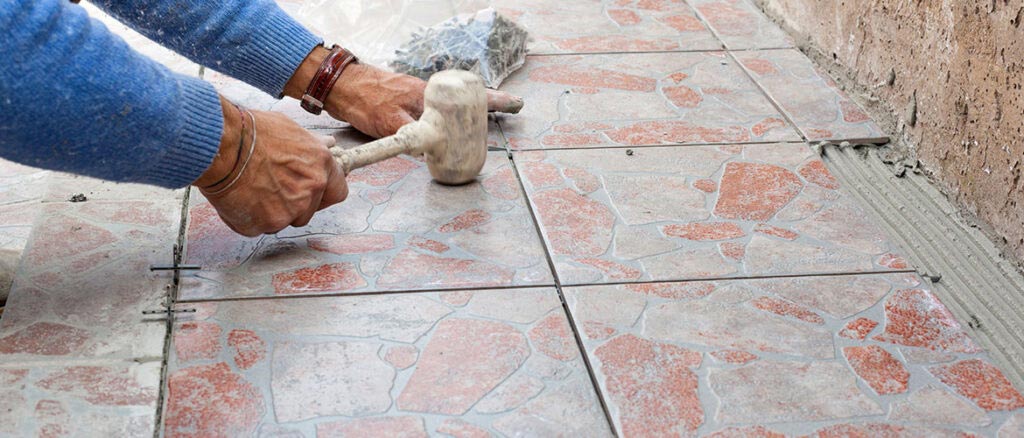 Though this may seem like an obvious question, this is definitely the starting point for your tile search. Some tiles work best on floors, whereas others work best on walls. The first point to tile shopping is to decide whether you're shopping for outdoor floor or wall tiles.
#2: Will the tile require frost resistance?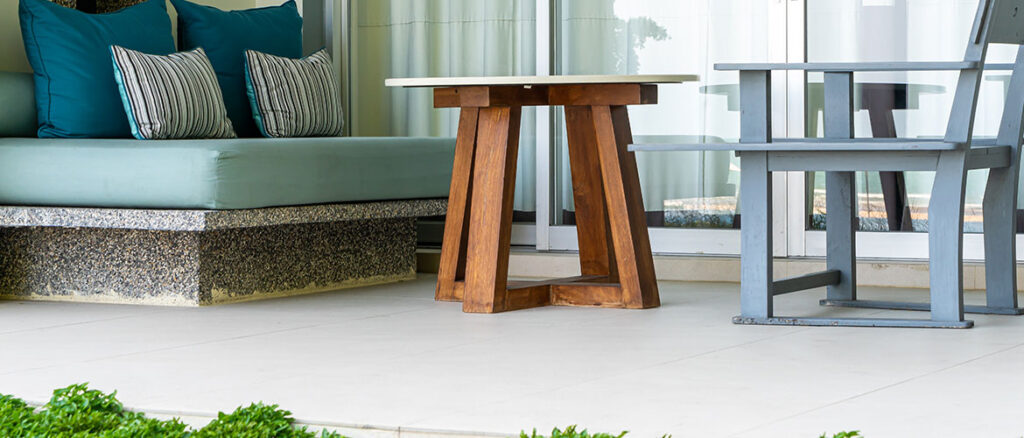 If you live in an area with cold winters, then you need to look for outdoor tiles that can withstand the extreme cold. The tile must be able to freeze and thaw without cracking. Additionally, while shopping for outdoor tiles, you need to check the porosity or water absorption rate. Look for tiles with no more than 3% to 5% porosity for outdoors.
#3: Do you Require Extra Slip Resistance?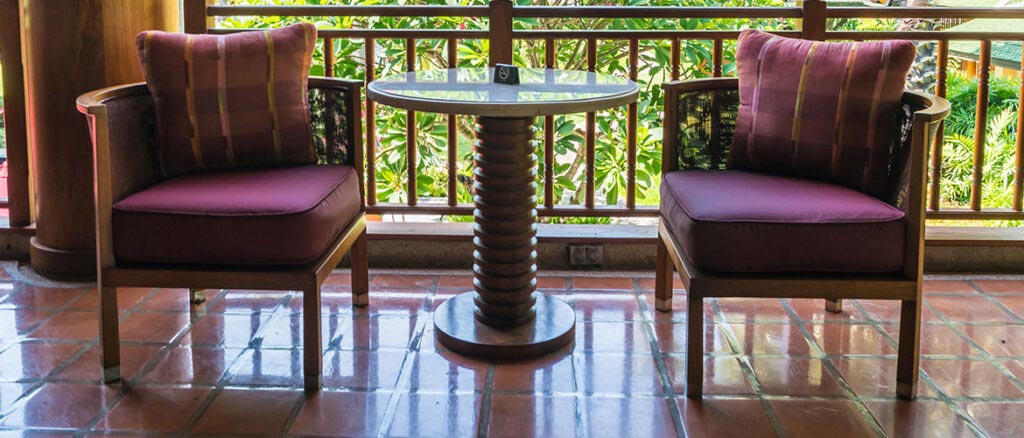 You can skip this factor if you're looking for tiles to install on a wall. However, if you're shopping for outdoor floor tiles, then tiles with extra grip is a must to avoid accidental slips and falls. Similarly, tiles for outdoor stairs require extra slip, regardless of whether they get wet or not.
#4: How will the tile be used?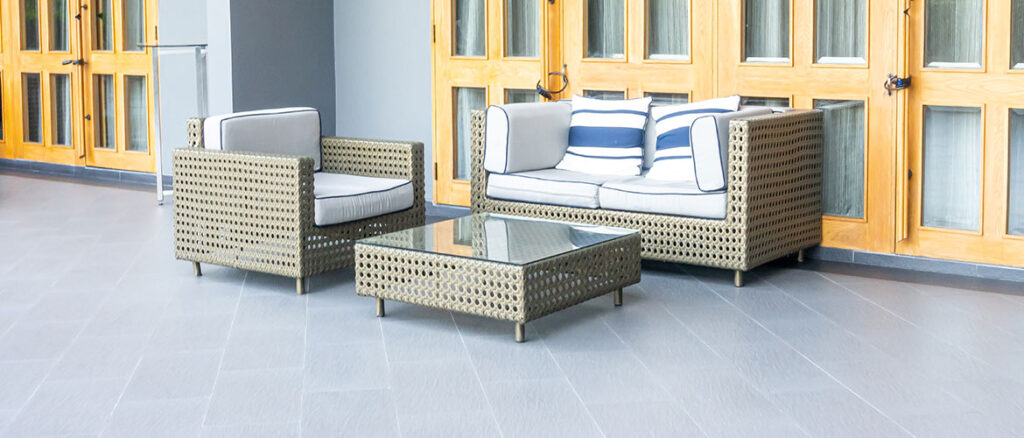 Tiles for areas with heavy traffic or heavy furnishings should be tough and sturdy. Remember to check the ratings of your tiles before you purchase them. If you have any query regarding the ratings and usage, you can always check with your porcelain ceramic supplier in India.
Which tile material is the best for outdoor usage?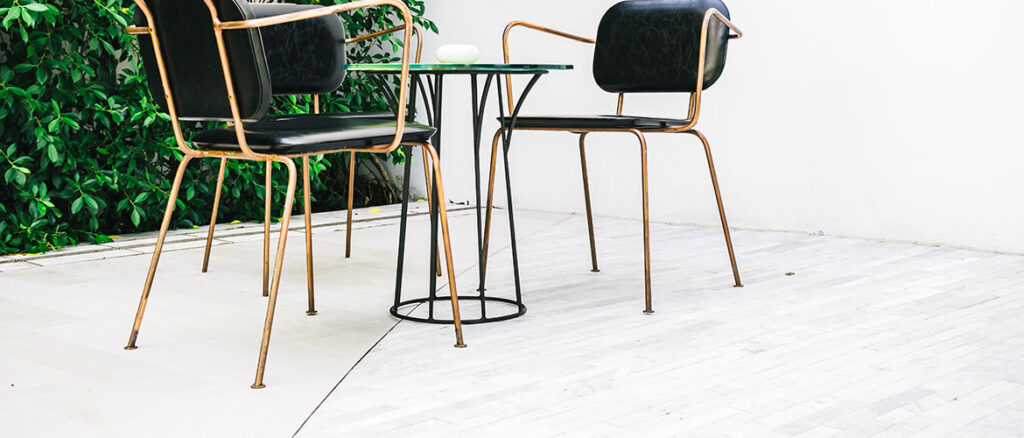 Now, that you've done your initial research, it's time to narrow down the available choices and pick the right materials. Let's explore the popular outdoor tile materials, so that you can pick the right one.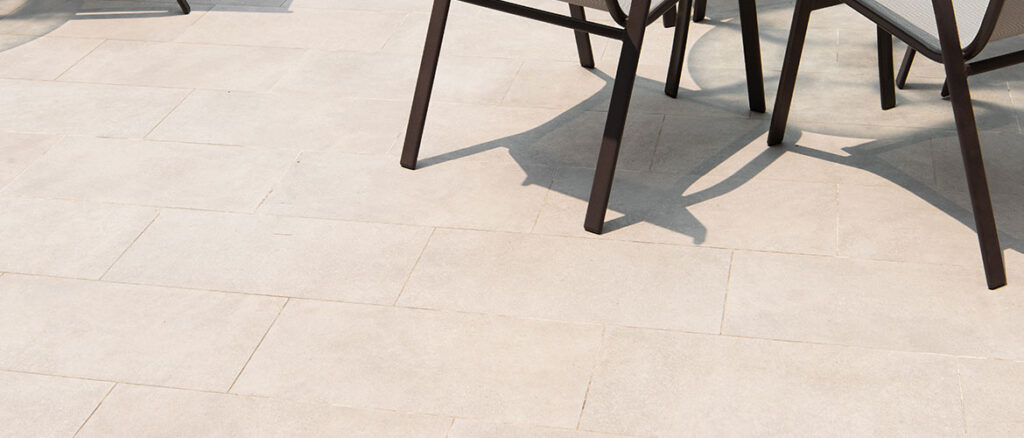 Natural stone tiles are available in a variety of materials like granite, marble, travertine, slate and limestone. Here are a few points to keep in mind, before using natural stone tiles for your backyard, garden or patio:
Natural stone tiles are the most exotic and unique – they score well on aesthetics.
However, they are not suitable for outdoors unless you live in a dry warm environment.
Also, natural tiles are prone to get slippery when wet – so look for natural tiles that have a textured surface.
Natural stone tiles are expensive, making them out of budget for several customers.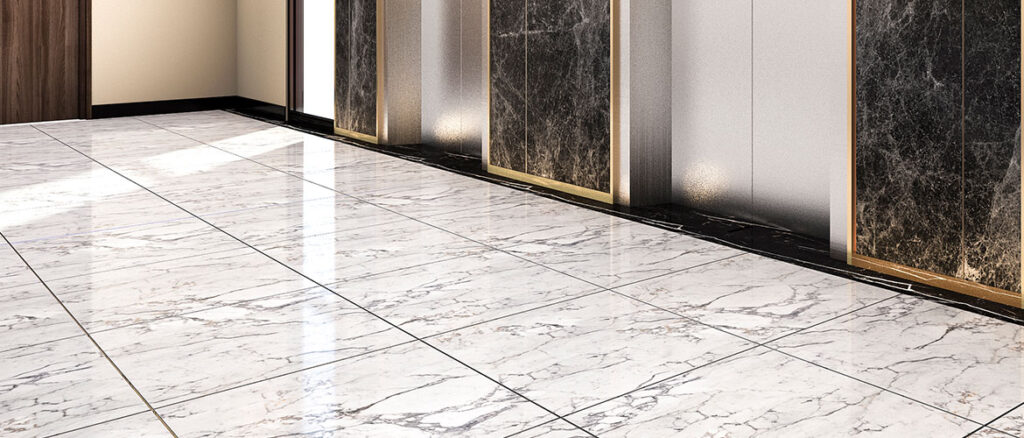 Porcelain tiles are one of the best choices for outdoor use. It's versatile, budget-friendly and long lasting.
While shopping for outdoor porcelain tiles, look for tiles with thickness of at least 2 cm (20 mm).
Porcelain tiles are stronger and more dense than ceramic and natural stones, making them a great choice for outdoor usage.
They are suitable for all climates – warm and dry, humid and wet, cold and frosty.
To increase slip resistance, look for porcelain tiles with a matte finish.
Design Inspiration for Home Outdoor Areas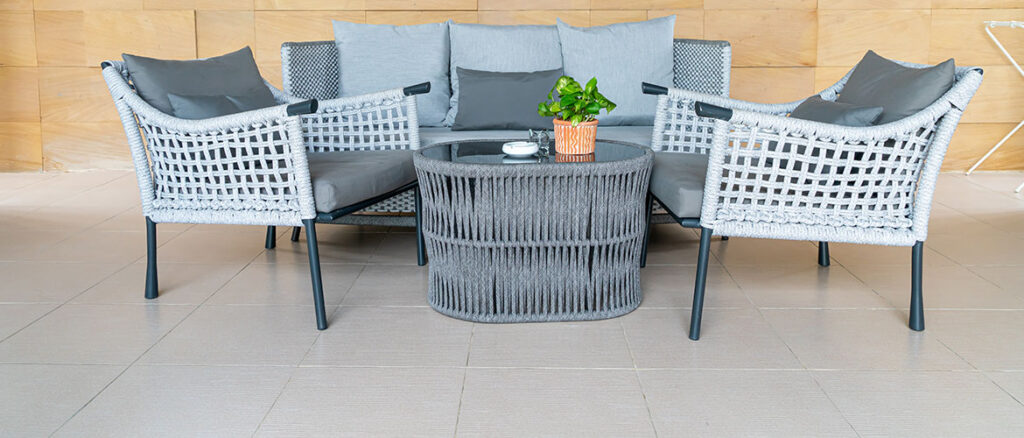 Now, that you've chosen the tile, the next step is to start renovation work in your backyard. Here are a few ideas to convert your backyard into a relaxing summer haven:
Front Verandah/Front Yard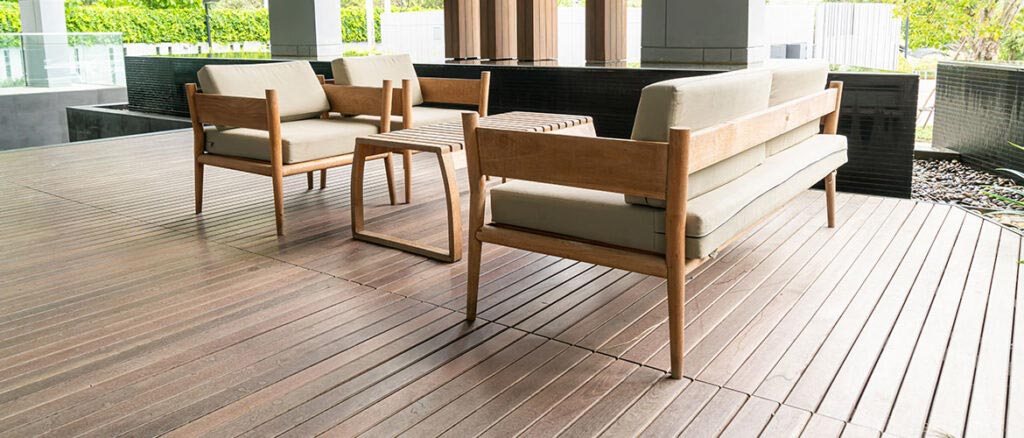 The front verandah, driveway, front porch or front yard sets the first impression. It sets the tone for the rest of the home. Porcelain tiles are a great option for the front yard as it is fade-resistant, durable and non-porous.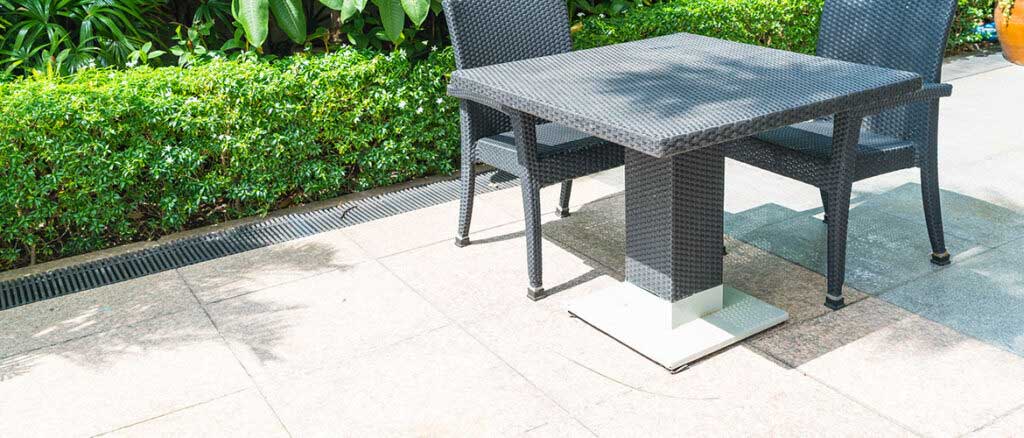 Want your backyard to feel like a luxury resort in a faraway destination? Add a new porcelain floor to your backyard, include outdoor furniture and create your own outdoor escape! Having an outdoor space to relax in does wonders for your wellbeing. By using porcelain for your backyard patio floor, you get extra living space that you can enjoy with friends and family. The best part – porcelain is extremely low maintenance, so you don't have to bother yourself with frequent cleaning. Just a routine sweep and mop routine is enough to keep your floors looking good as new.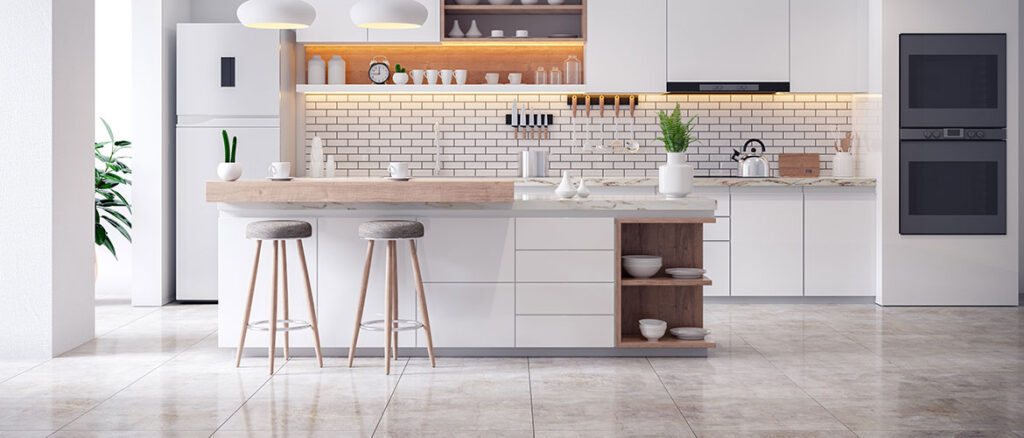 While renovating your outdoors, try to include a small kitchen where you can enjoy summer parties. Create awesome memories by cooking in the outdoors. Include a grill or tandoor oven and make lip-smacking snacks for your friends and family. Using porcelain floor tiles for the outdoor kitchen makes it easy to clean, while adding beauty to the outdoor surroundings.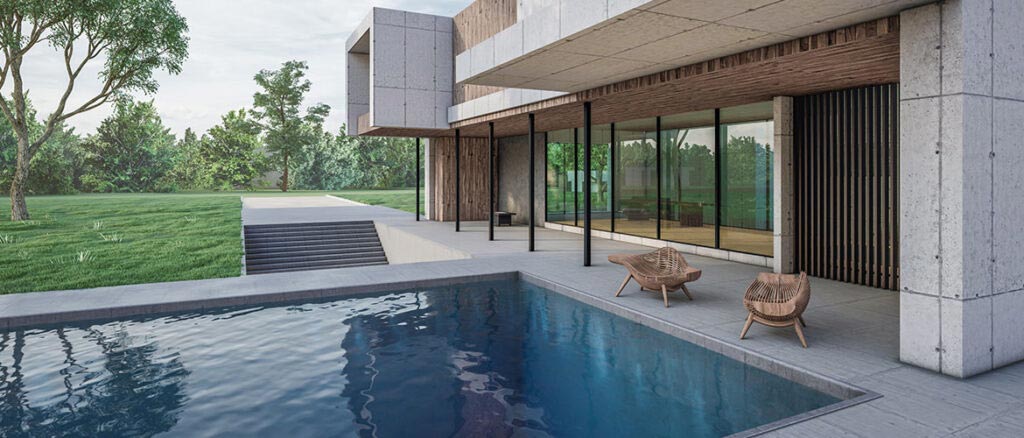 The exterior of your home makes the first impression to guests. Now, lend a distinctive look to the exterior home façade with stylish porcelain tiles that reflect your tastes. Outdoor porcelain wall tiles are available in endless designs, colours and textures. You can even find porcelain tiles that have the finish of other natural materials like wood, stone, etc.