Wondering whether quartz is the right choice for your kitchen countertops? Get answers to all your quartz queries right here on this page.
Beautiful, easy-to-maintain, durable – quartz is one of the most popular countertop materials right now. If you're looking for a great material for your kitchen counter, make sure to read this article before you buy. As the top quartz slabs supplier in India, we give you all the necessary information to make a smart decision.
Quartz is one of the hardest materials on planet Earth. It's eye-catching, extremely durable, long-lasting and available in a variety of colours ranging from blacks, browns, creams and even fire-engine red and forest green. While quartz is a naturally occurring material, quartz slabs are engineered products. They are man-made. Unlike granite or marble, quartz slabs are made in a factory by adding extra materials.
How are quartz countertops made?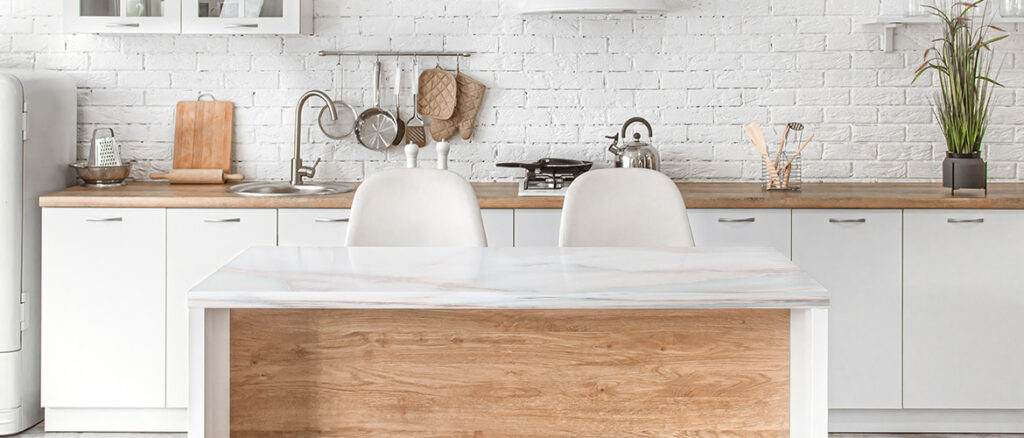 The major ingredient in quartz slabs is quartz, the naturally occurring material. It makes up 94% of the slab. Quartz is mixed with polyester resin and added pigments to get the desired colour. In some slabs, a tiny proportion of metallic flecks or recycled glass is also added for aesthetics.
Natural quartz crystals are quarried and ground together to form a fine powder. It's then mixed with resin binding agents under extreme pressure and heat to form a solid slab. During the fusing process, pigments are also added to the countertop to get the desired colour.
The polyester resins make quartz slabs:
Stain resistant
Scratch resistant
Non-porous
Pros of Quartz Countertops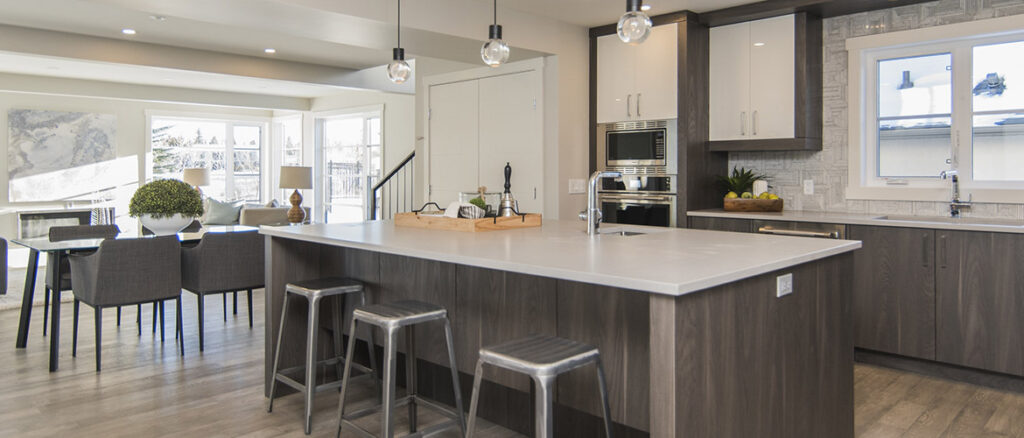 Unlike natural stone or wood, quartz countertops are super easy to maintain. You don't have to worry about sealing them. Just wipe the counter with soapy water for daily maintenance. Hard stains can be easily removed with scrubbing. Avoid using hard metal scrubbers as it can damage the surface of the slab. Instead, use regular sponges or soft cloths.
Quartz counter tops are stain resistant and inhibit the growth of bacteria, moulds and viruses.
Quartz countertops are available in a wide variety of colours, designs and patterns, making them a great choice for all interior styles.
Quartz slabs are flexible and can be easily bent to fit the shape of a curved kitchen island or counter. It's versatile and can be used in several places like:
 Kitchens
Bathrooms
Dining Tables
Bedroom side tables and more
Cons of Quartz Countertops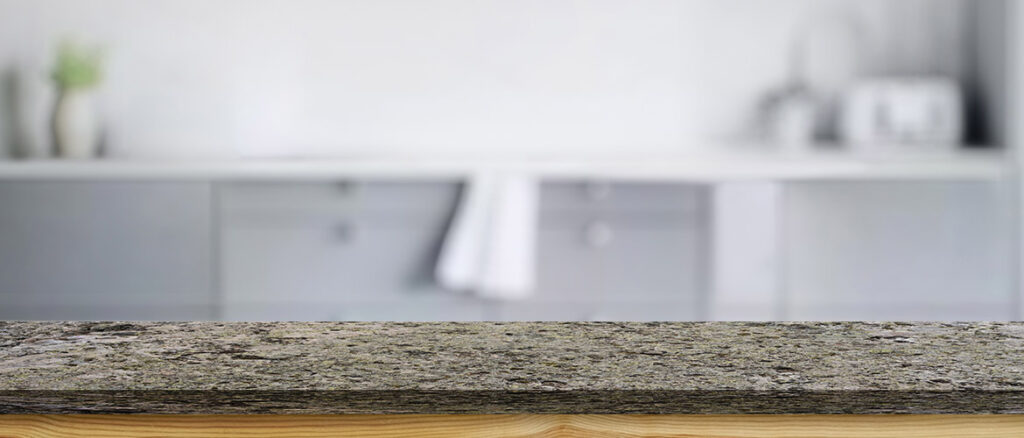 Costs as Much as Natural Stones
Quartz slabs cost as much as granite, and marble. But unlike natural stones, quartz slabs are super easy to maintain, long-lasting and do not require frequent repairs and replacements, making them a worthy investment.
Cannot withstand High Heat
Quartz counter tops can withstand heat up to 400°F (204°C). Hence, it's always better to use a hot pad or trivet before placing hot pans directly on the counter.
Is quartz a better choice to granite for kitchen counters?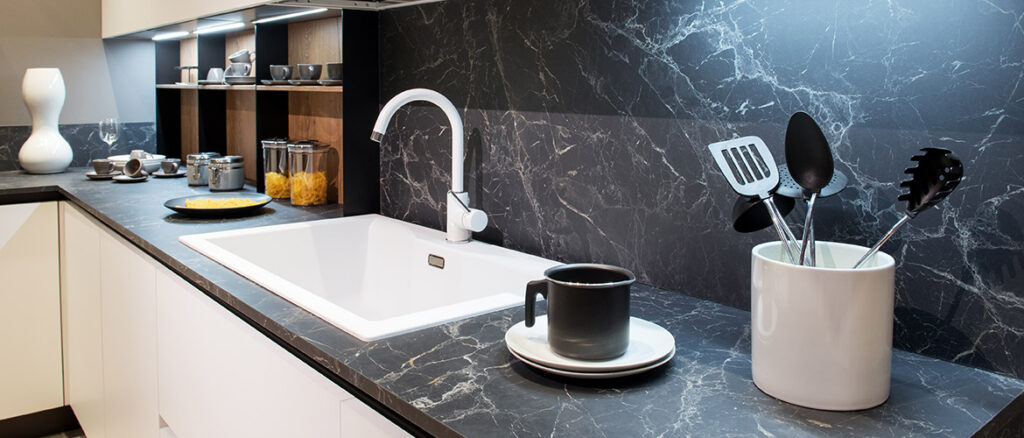 When compared with granite, quartz slabs are super easy to maintain and fuss-free. You don't have to worry about spills and stains damaging the surface of the slab. Also, quartz is non-porous, meaning you don't have to add a protective top sealing coat.
Today, the leading quartz countertops suppliers in India like Emperors Vitrified Porcelain offer quartz slabs in an endless array of colours and designs, not available with natural stones. Whether you're looking for a solid fire-engine red slab or a swirly cream slab, you can easily find your preferred quartz slab in your favourite colour and pattern.
Quartz slabs are also available in a variety of finishes like:
 Matte
Glossy
Sandblasted
Honed
Embossed etc.
How much do quartz slabs cost in India?
Quartz counter top cost the same as natural stone, and ranges from Rs. 20,000 to Rs. 5,00,000 for a countertop depending on the brand, design, finish, texture and quality.
How long do quartz countertops last?
Quartz slabs last for a very long time ranging from 20 years to a lifetime.
Can you install quartz countertops on your own?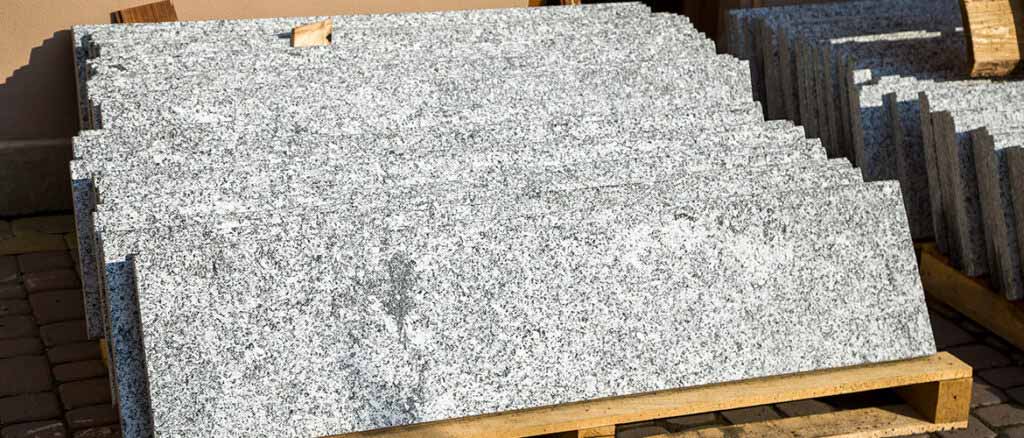 We highly recommend that you work with experienced installers to get the best results and finish. Though quartz slabs are more flexible than natural stone, they are still heavy and can break when dropped. So, it's highly recommended that you work with experienced installers for the best results. Your quartz slabs supplier in India can provide you with the list of installers in your city.
Where to buy quartz countertops in India?
The best place to order quartz countertops in India is from Emperors Vitrified Porcelain, the no.1 quartz slabs supplier in India. We have a huge collection of quartz kitchen and bathroom counters in a variety of finishes and colours. Order the best quartz slabs today at the best prices and enjoy great deals.